Part 1 here
Part 2 here
The third and final part of our Tokyo Auto Salon coverage. Still can't believe what a great experience it was for me! Being there all day, I still don't think I was able to fully embrace everything that the show offered since I was also there for work. Either way, it was a great experience that I am forever grateful for. Enjoy!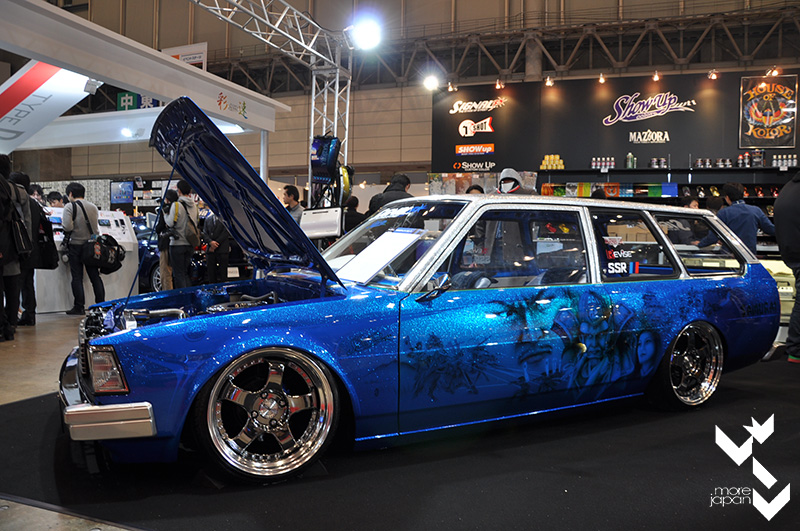 Check out this amazing KE72 Wagon in the Signal Auto / Showup booth. This car amazed me from the paint, air brushing, interior, wheels and engine bay.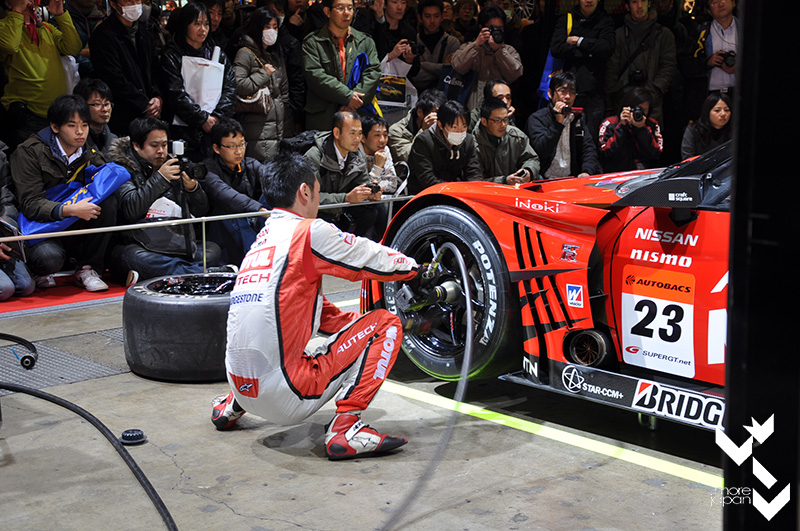 Nissan has a little demo at their booth showing how quickly a wheel is changed on a GT car.
Beast JUN Auto GTR with Bensopra kit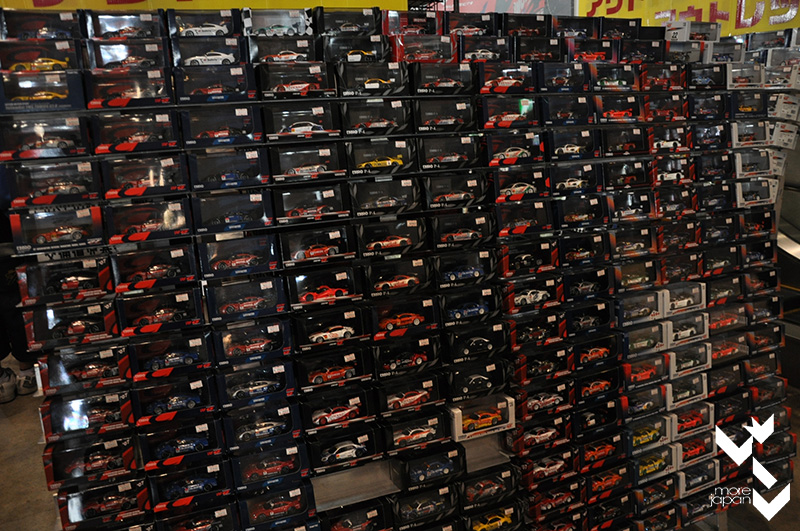 Lots of things to buy at the show including a selection of scale cast cars.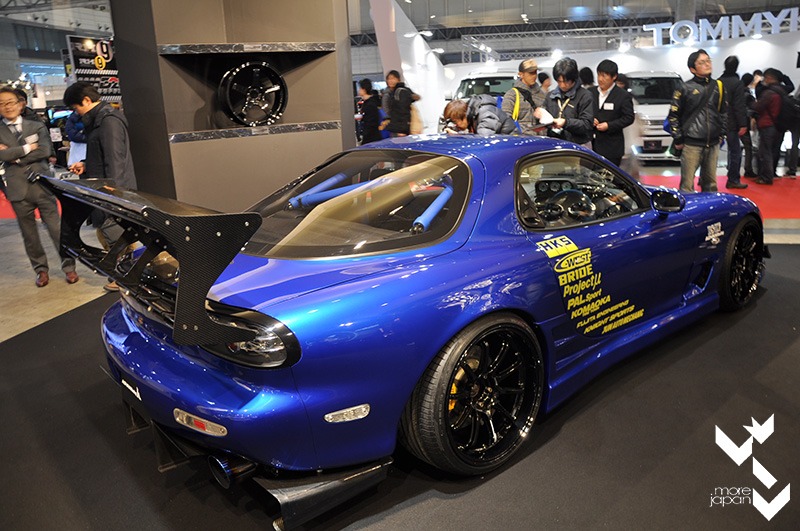 As an FD owner myself, I thought this was pretty cool, especially that aggressive wing!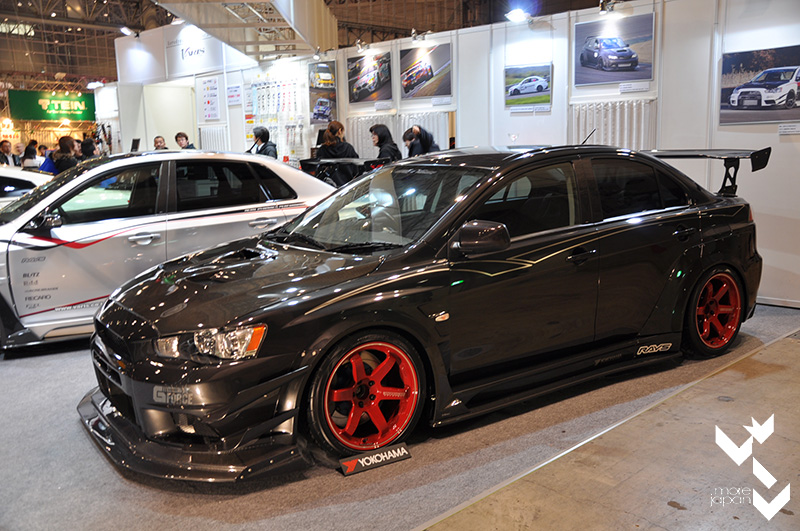 Varis had quite a few cars on display which were some of my favorites. Here is an Evo X they had on display.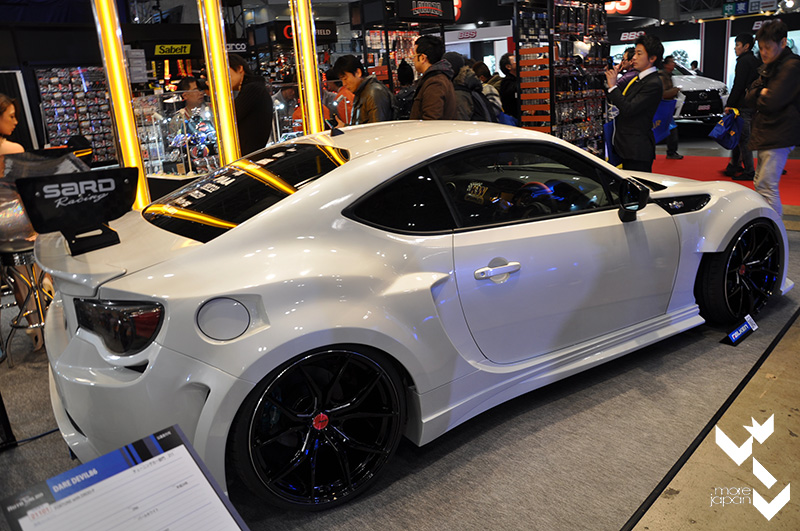 As much as I like the Rocket Bunny kit for the 86, it's nice to see something different. That SARD wing really sets the car off as well.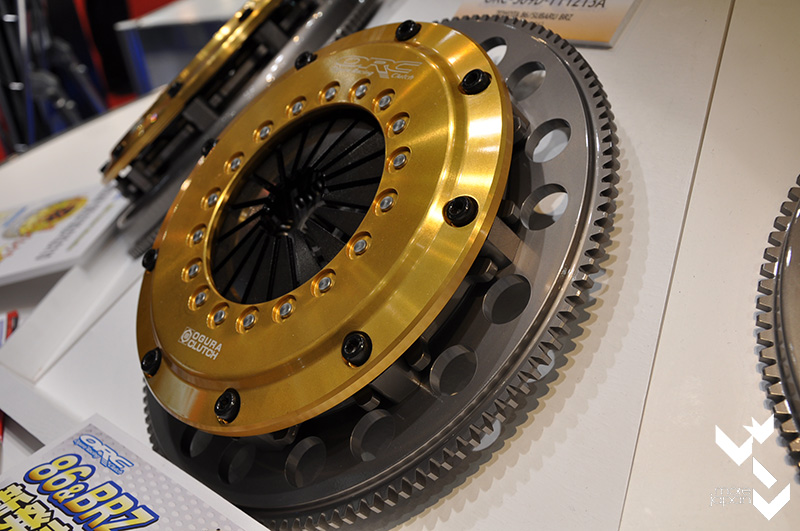 Ogura Racing Clutch had some nice products on display including this 86 application.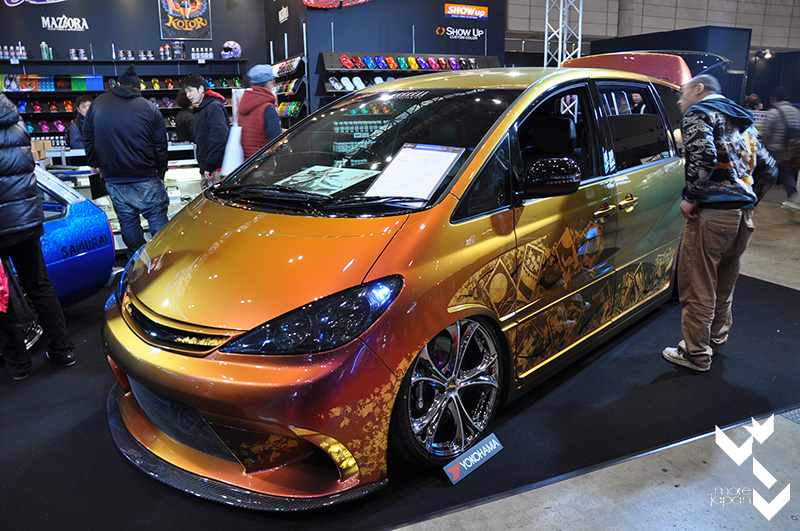 Another car from the Signal Auto / Showup Booth. Their paint jobs were by far the best at the show!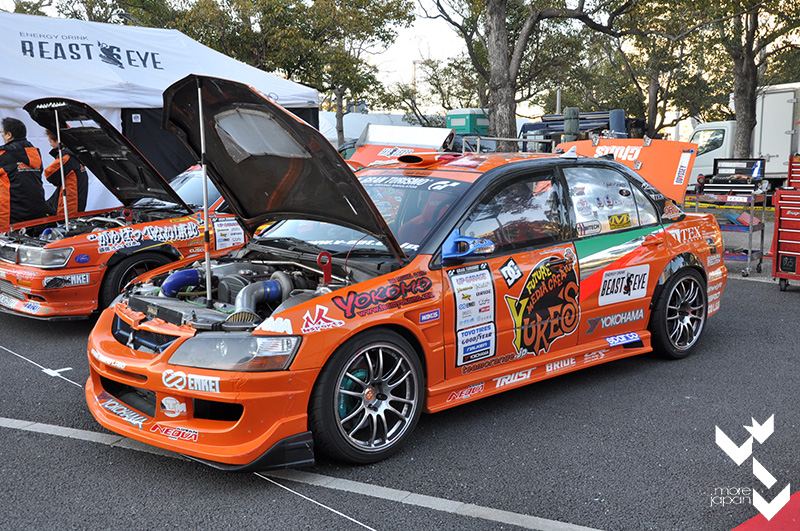 Outside was a D1 Gran Prix demo. Check out this RWD EVO from team Orange.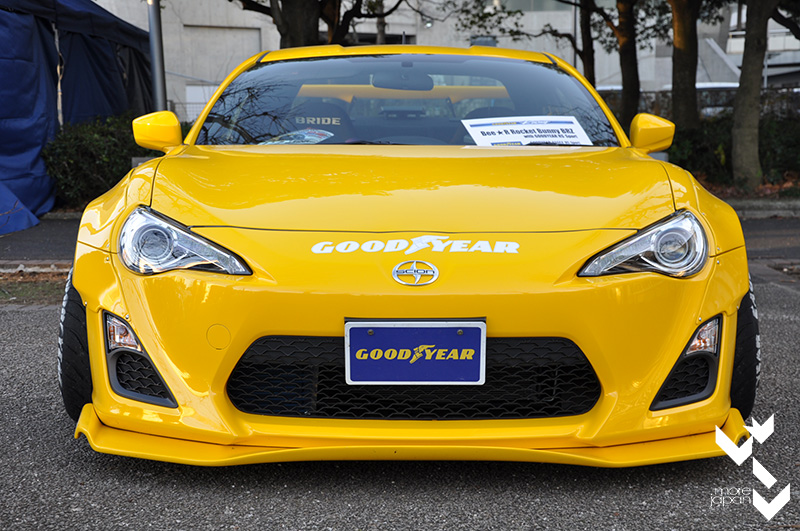 This Rocket Bunny 86 from Bee*R was sitting outside and demands attention.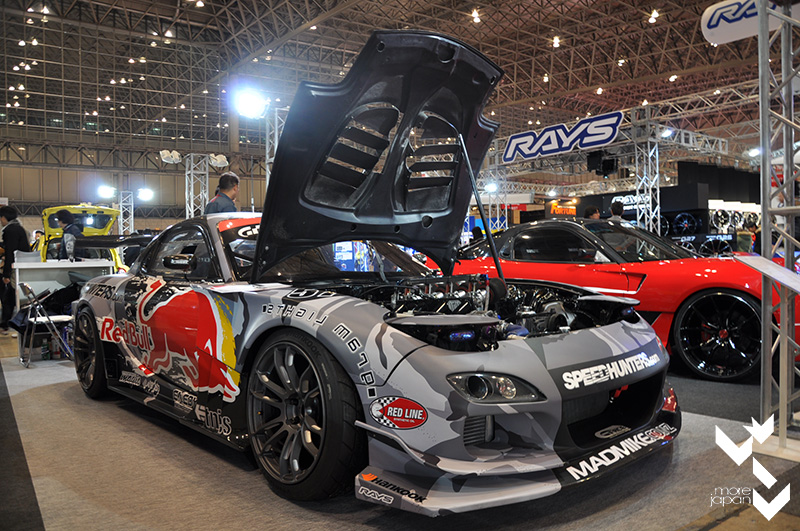 The famout Mad Bull owned by Mad Mike. I had the pleasure of meeting him at Formula D Rd. 7 this past year. Super cool guy!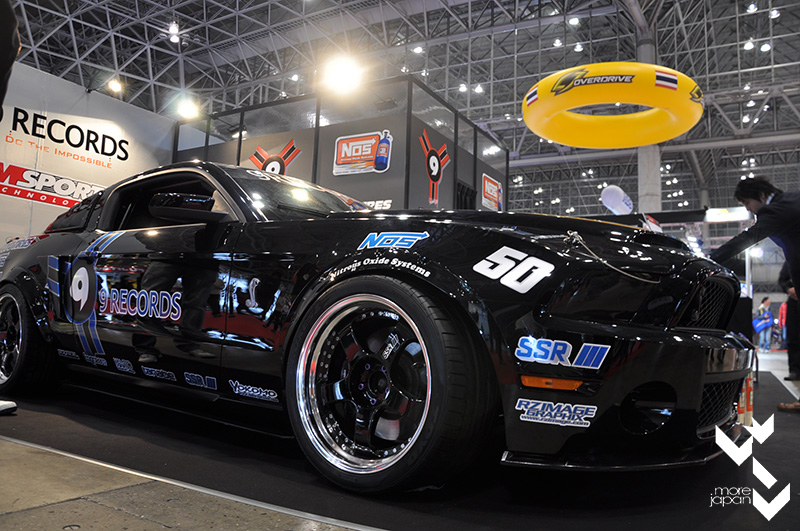 This Shelby Gt500 from 9Recods wasn't something I expected to see at TAS. Looks mean sitting on Professor Sp1s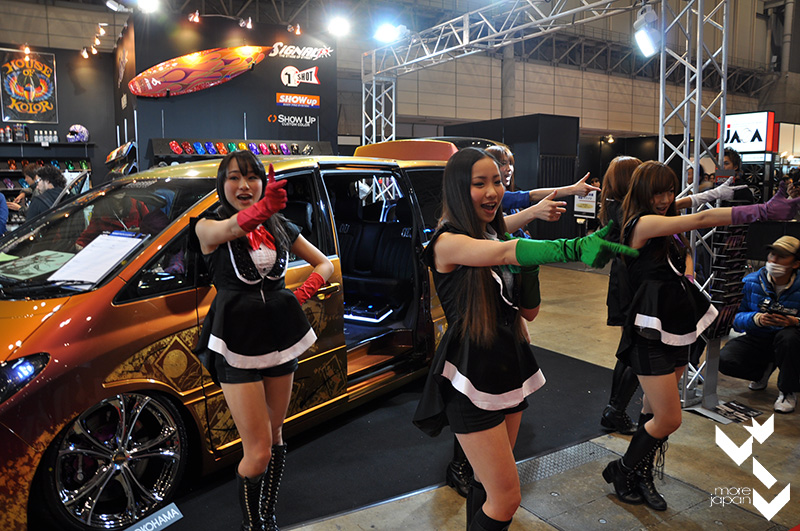 Hanging out in at the Signal Auto / Showup booth, there was a huge crowd gathering and I wondered what was going on. Out nowhere these girls started dancing and singing. I have no idea why, or who they are but it was pretty cool to see.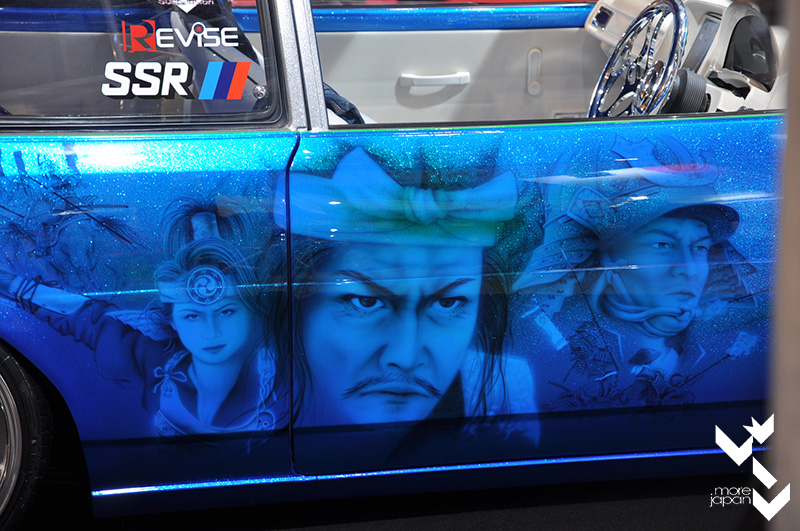 A closer look at the artwork on the KE72 in Signal Auto's Booth. Amazing detail!
Goodbye TAS! It was fun!
That's all for now. Stay tuned for some pictures from the rest of the trip! For now, enjoy the rest of the pictures from the show.
-D.