Have you had trouble installing your SSR Centercaps? Here's a little tip that will make installing them easier. Get a small amount of dishwashing soap and spread it along the o-ring of the center cap. This will help make installing the cap easier and more importantly, allow the o-ring to seat in properly. Take a look at the picture below. The arrows show the o-ring that you'll want to put the soap on. don't put too much though, just enough to "wet" the o-ring is sufficient.
Obviously this only works on the centercaps that have the o-ring. If you have the kind that snap in, this wouldn't apply.
You'll also want to make sure that you put the cap in right side up. For guidelines to do that, check here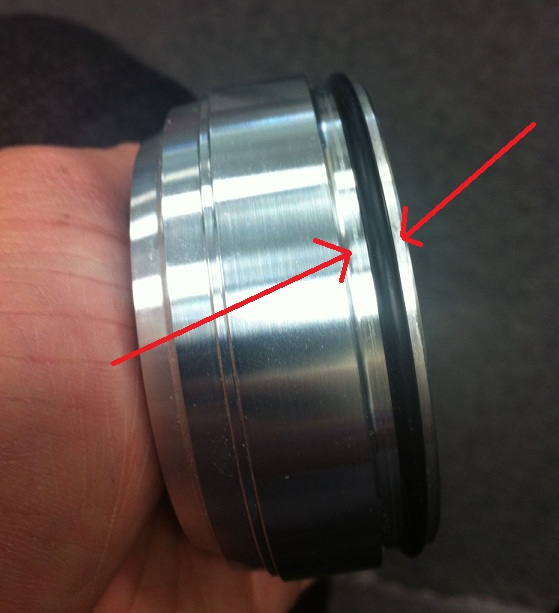 -D.