First you'll have to understand what wheel offset is, Honda Tuning did a great article explaining wheel offset, please check it out here 
Here's how to find out what offset you have on your wheel.
(Non mounted wheel preferred)
1.   First of all, you need few straight-edge rulers, in this case, we used 1 ft. and 3 ft long.    Then measure from edge to edge to get the overall width of the wheel.  Noted that we used ruler with millimeter indicators.   The number we got is 260 mm.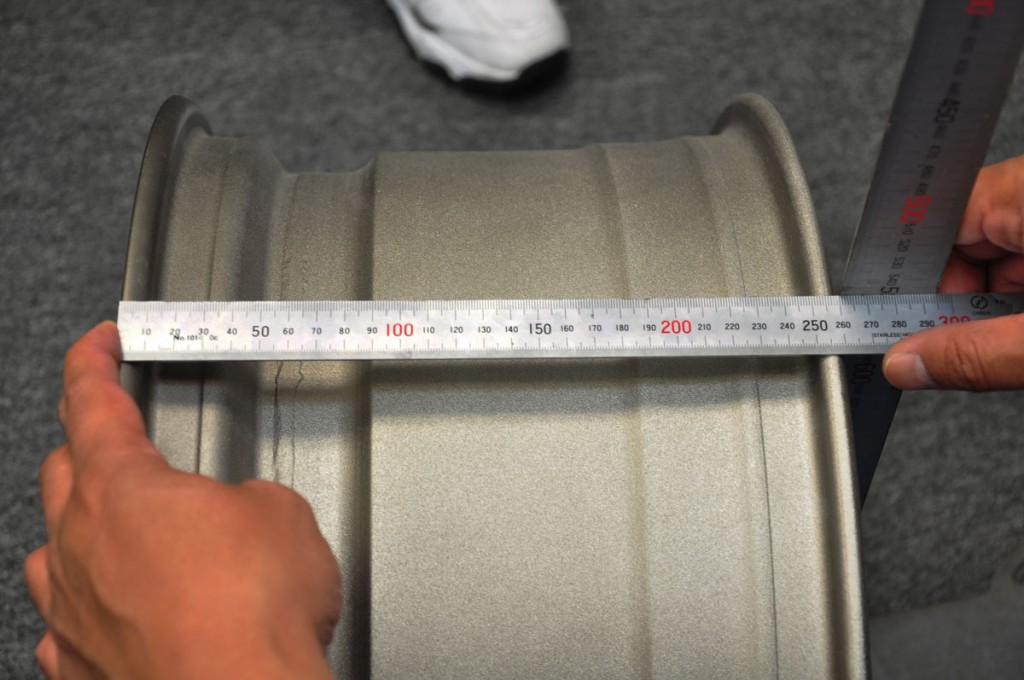 or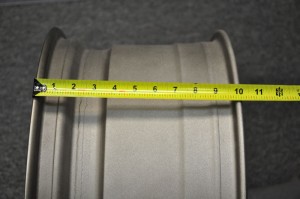 with a standard tape measure, we got  about 10 1/4 inch.
To convert 10 1/4 to mm, 10.25 x 25.4 = 260.35,  let's round it down to 260.
2.   Face down the wheel on a flat floor, make sure nothing would scratch the face or lip of the wheel.   Lay a long straight edge ruler across, I made sure that is perfectly straight line, so when I put a second ruler down to the hub surface of the wheel, I could get a precise number.  And the number is 171 mm.  The result is also known as Back Spacing.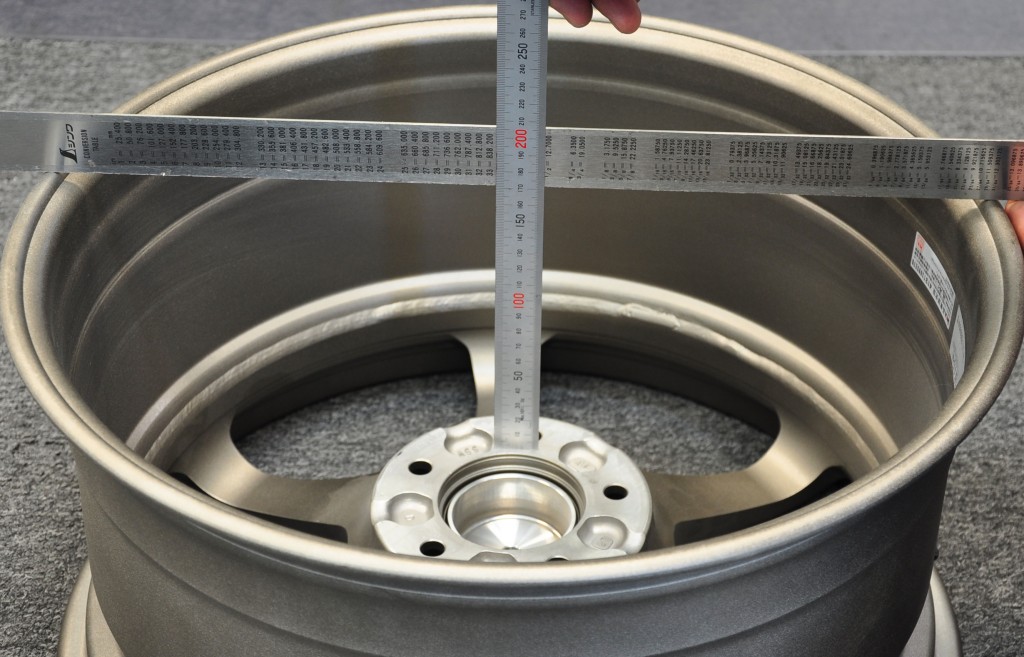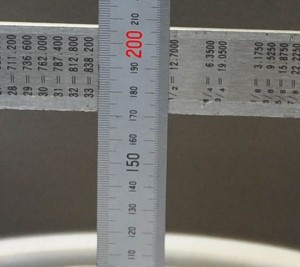 3.  Here come the calculation part,  take the first number and divide it by 2, as it will give you where Zero offset is located.   260 / 2 = 130 mm
4.  Now subtract 130 from the Back Spacing number (171)
171-130 = 41
5.  The correct offset of this wheel is 41 mm