What happened when you hit a pothole and damage one of your rims?  So you would need a replacement wheel.  Unfortunately, you forgot the size, width, and offset.  And you couldn't find any stickers on the barrel or any numbers stamped in the back of the wheel that seemed to make sense.  Luckily, you can find out the size by looking at the tire size printed on the sidewall, such as 245/35ZR-20.  In this case, the rim diameter is 20 inch.
Here's how to find out the width on a bare rim (non mounted).
Correct way
To get a correct rim width, you must measure from the bead seat (where the tire rests and seals on the inside of the rim).  This tape measurement reads 9.0 inch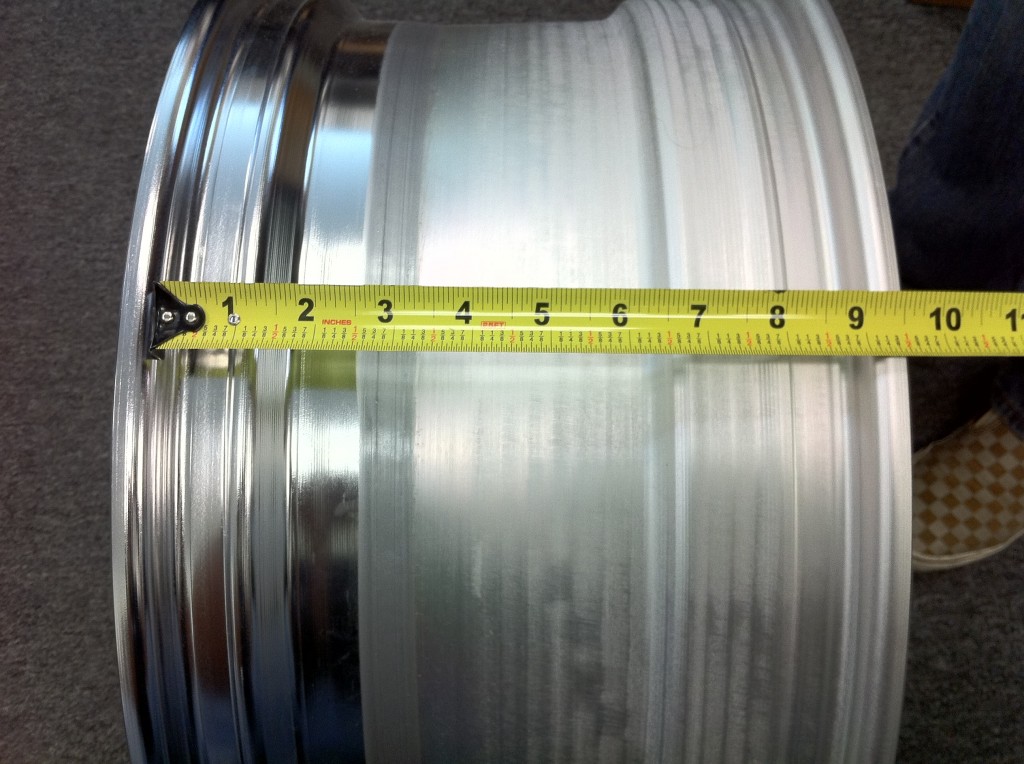 Wrong way
If you measure from the rim flange (the outermost edge of the rim), that is wrong.