This past weekend was the final round in the 2012 Formula Drift Season. The tital was up for grabs and there was no clear cut winner for the overall season so I'm sure nobody was holding anything back! Attendance was nuts, the show sold old before they even opened up the gates and event staff was turning people away in the parking lot if they didn't already have tickets. Here are the pictures that I took from the event.
This was the first thing you saw as you walked into the gates. Formula D has many different social media channels to follow them for updates, pictures and news.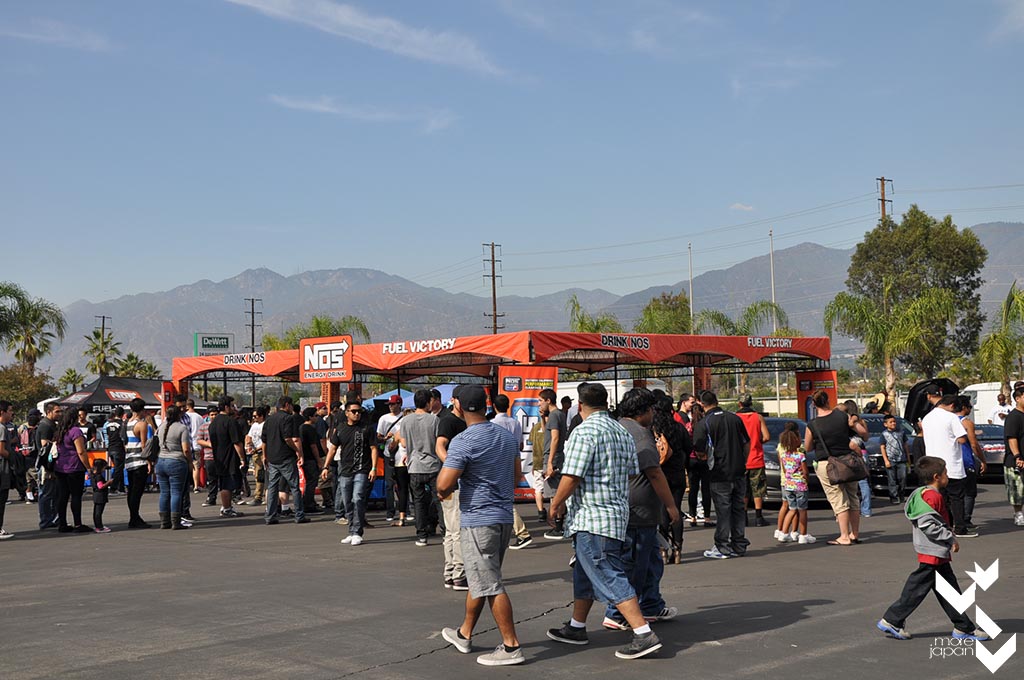 As always, NOS Energy Drink was there to support Chris Forsberg and making sure everybody was refreshed on a warm day!
Saw Auto Fashion's Booth where they had some dope VIP cars on display as well as various apparel and stickers for sale.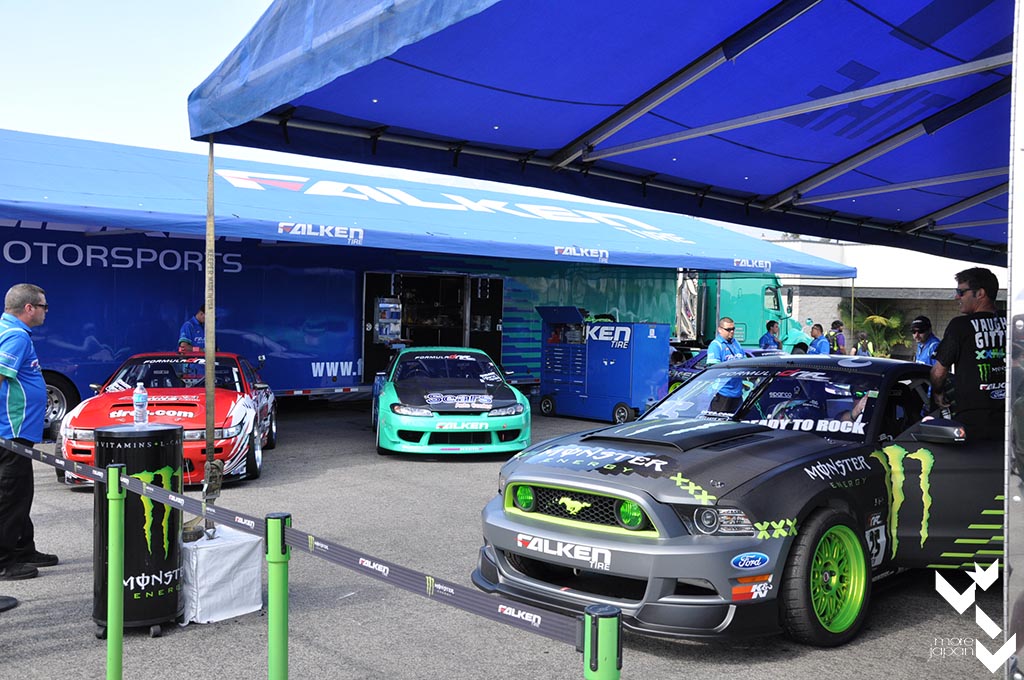 Falken's pit area, 3 cars that are always at the top of the standings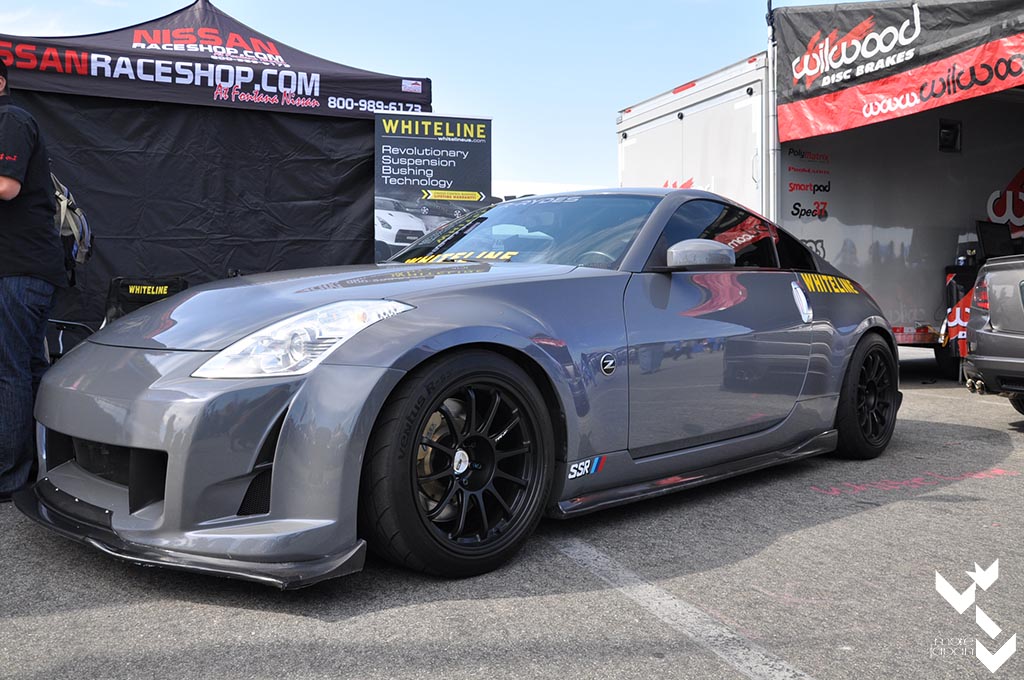 The RuinedZ from R-Rydes was on display at the Whiteline Booth. He was rocking his 18×10.5 +15 square setup SSR Type F
Jon Sibal's Challenger on Disply at the SpeedHunters Booth rocking SSR Professor SP1
I was pretty excited to see the Speedhunters' booth. I also got to meet Rod Chong and he told me that there were picking a car from the Slammed Society show to feature on site at the event.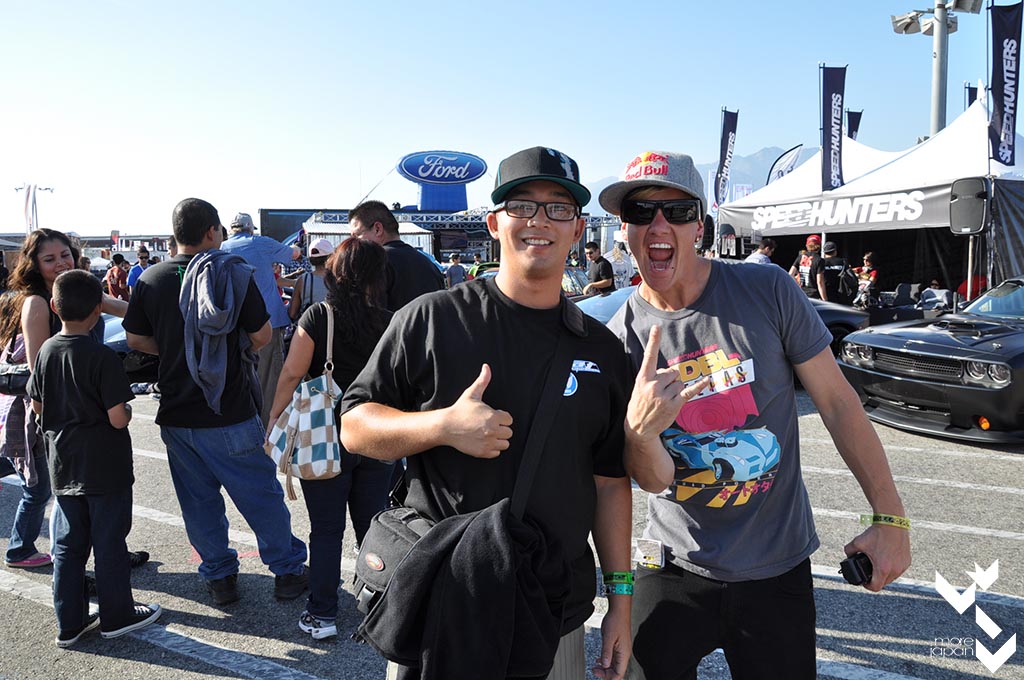 Rod also introuced me to Formula D driver from New Zealand Mad Mike! I was pretty stoked to meet him as I'm a huge fan
Spotted these two BMWs in the Slammed Soceity Car show, both on SSRs
I also spotted Brandon Burke's "Le Poop Coupe" but he was nowhere to be found.
I spotted JBF "Mark" contributor for Stance:Nation taking some photos as well.
I also spotted the Lexus CCS-R on display with SSR Type F wheels.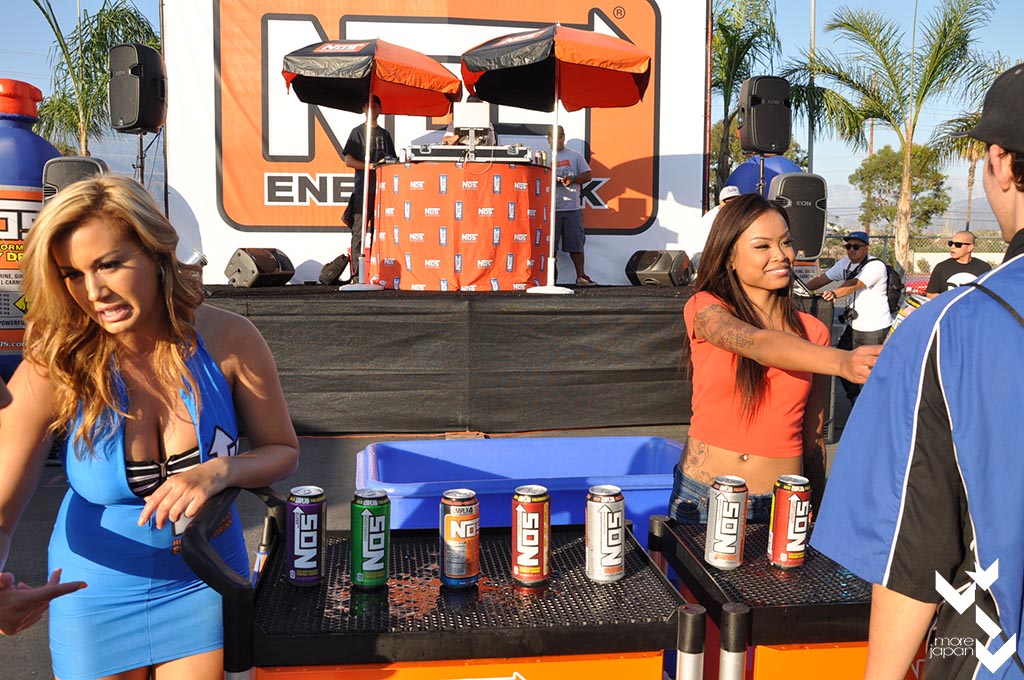 Getting halfway through the day, I needed a pick me up so I got in line a NOS Engery drink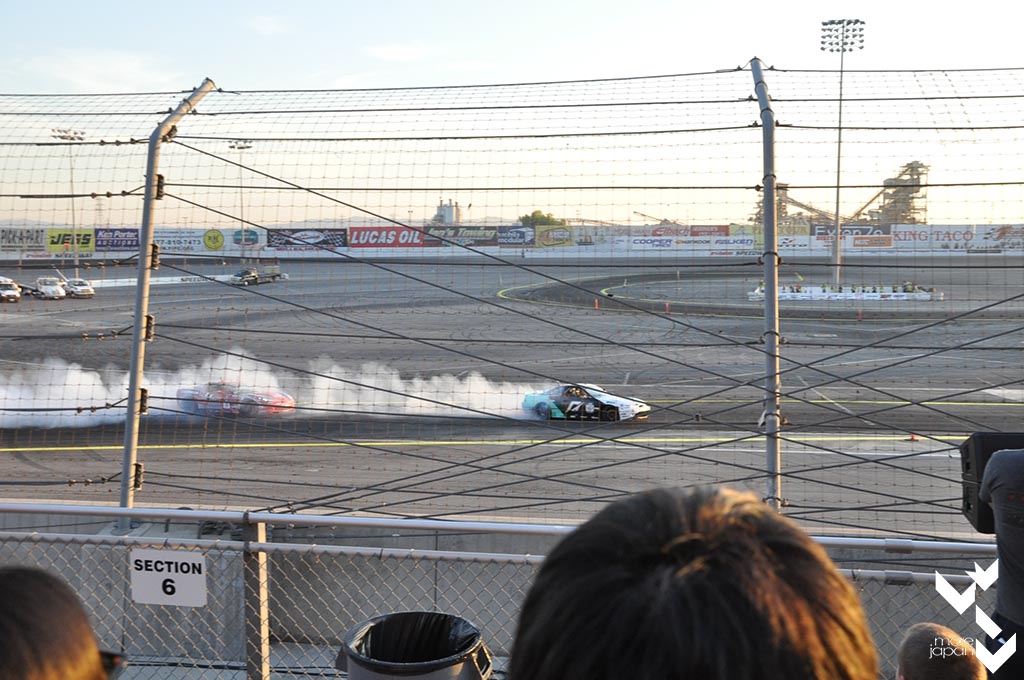 Some action shots from the day, this is Matt Powers laying down some smoke on one of his lead runs.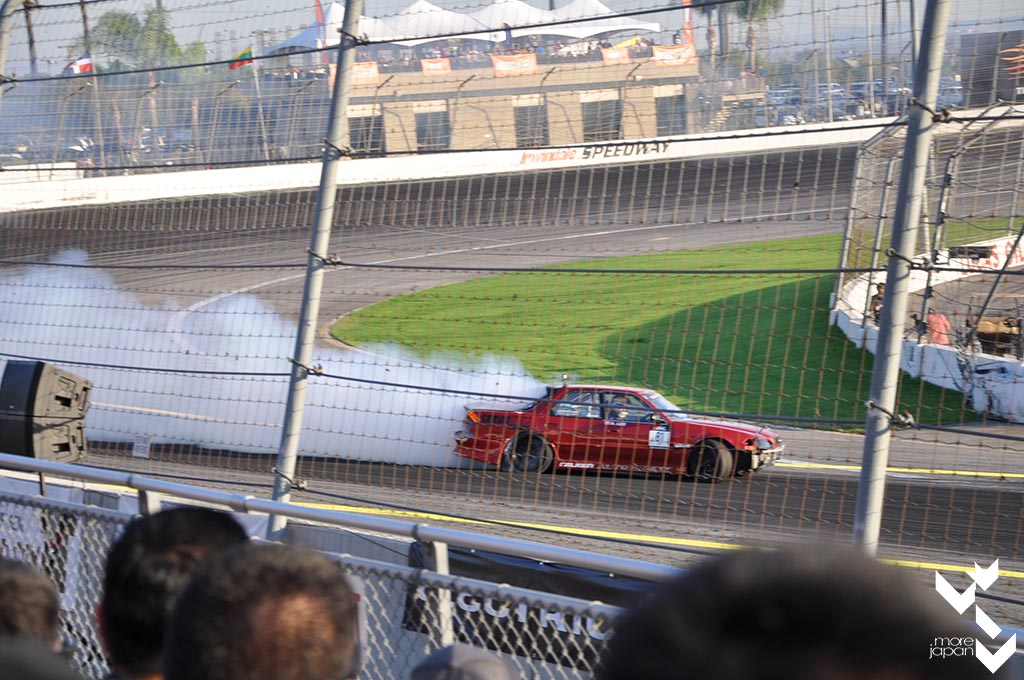 Alex Lee and his Cresta was putting on a nice smoke display as well.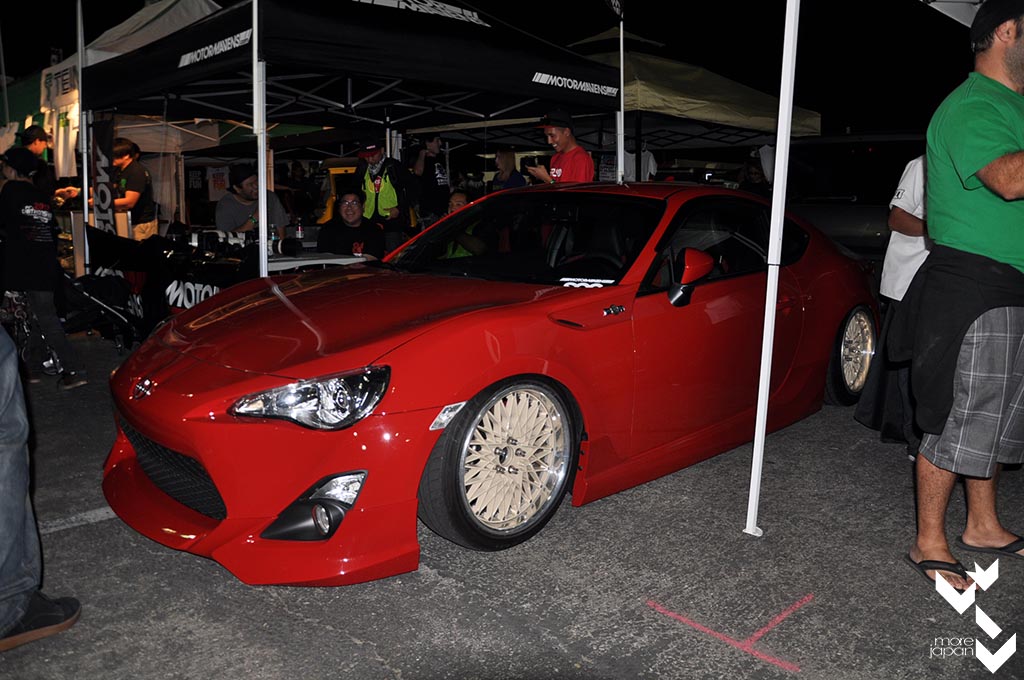 This car has been getting a lot of publicity lately. FRS on Air suspension at the Motor Mavens Booth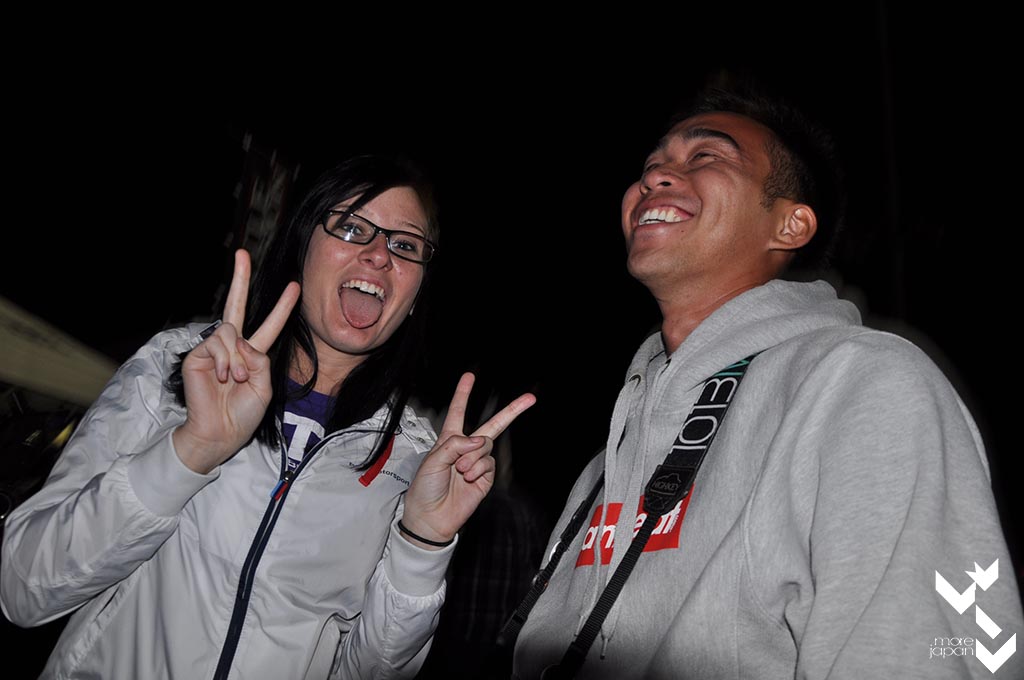 And later in the day, I spotted Courtney and John. Owners of the two BMWs on SSRs posted earlier.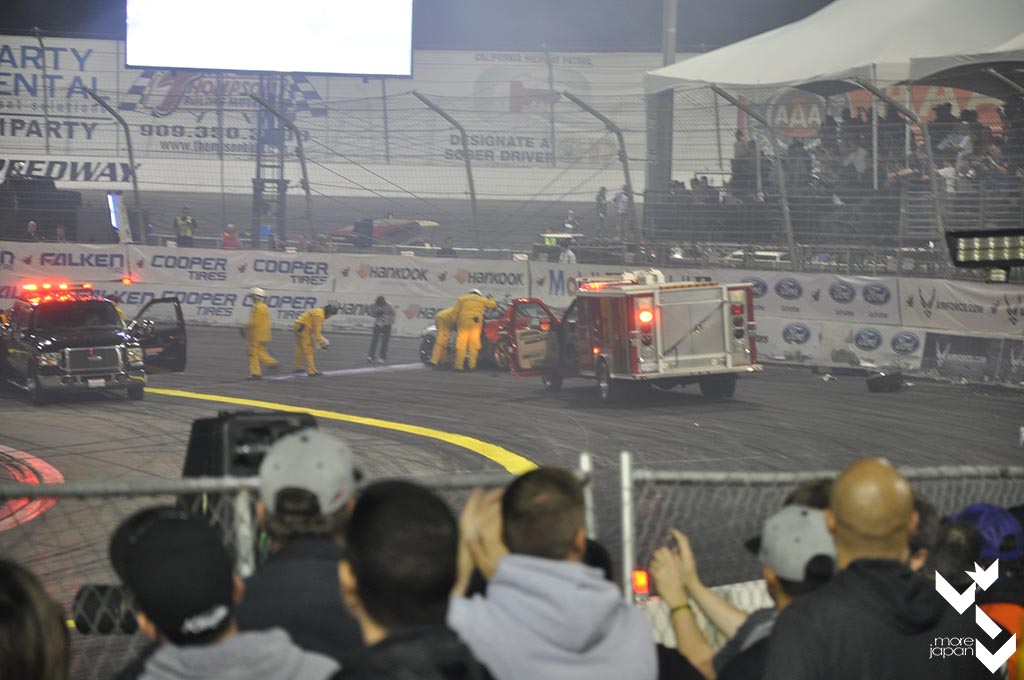 One of the many crashes in the Finals. These barriers were putting in work all day, I guess they decided enough was enough and wanted to push back.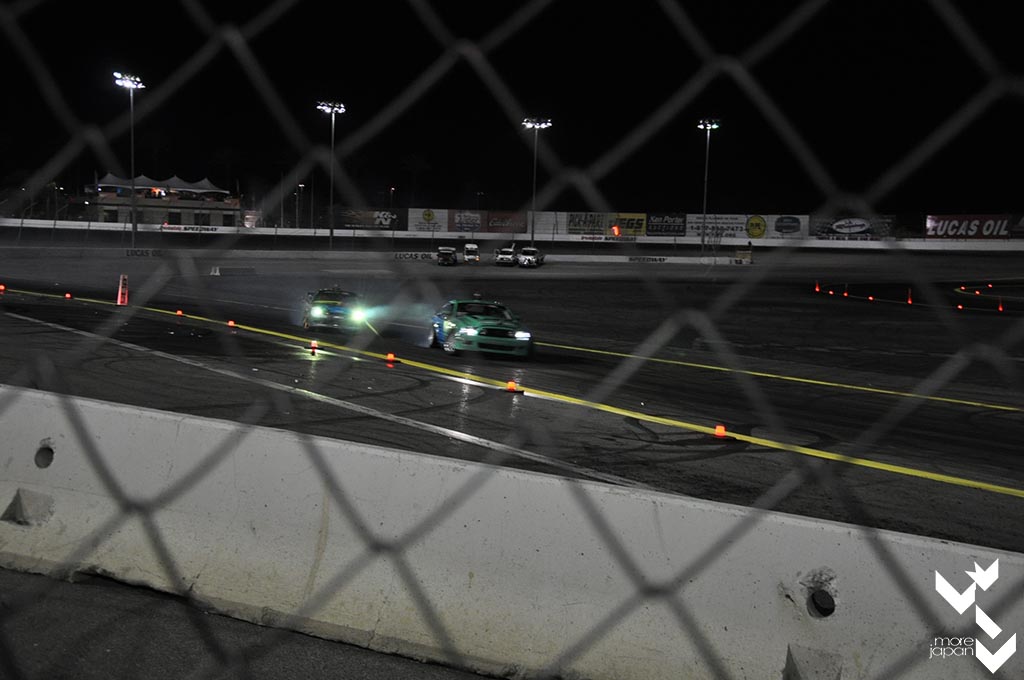 Justin Pawlak and Ryan Tuerck in thei Final 4 battle.
In the end, it was Justin  Pawlak and Daigo Saito in the finals. Daigo got the win after Justin fell victim to the same barriers that took out so many other drivers throughout the day.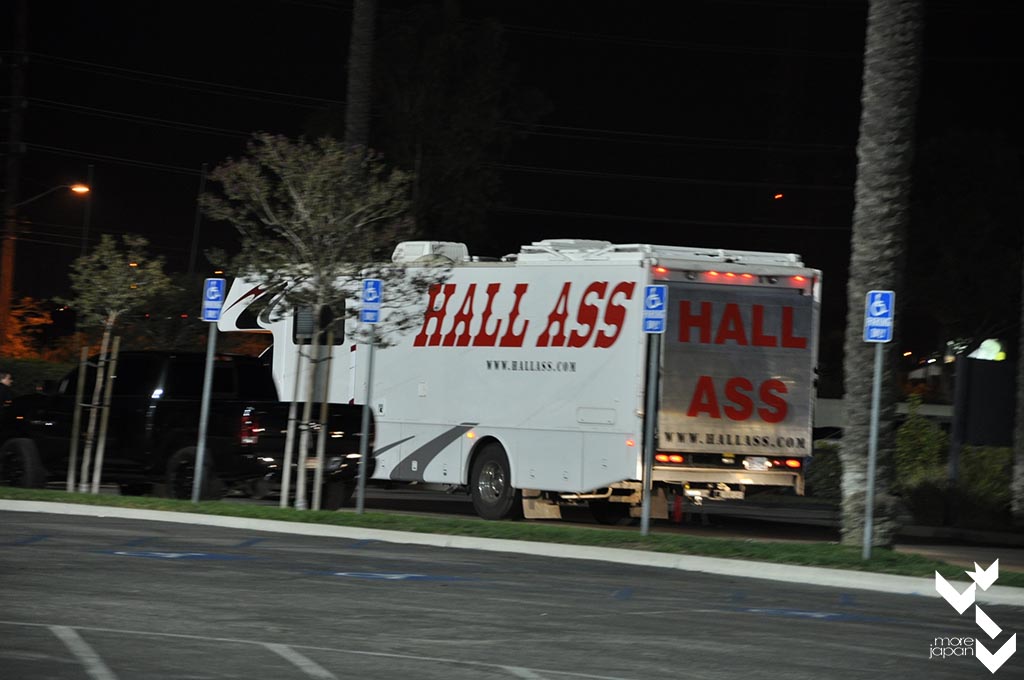 After a long day, it was time to go to a late dinner with friends then head home. Please see the rest of the pictures below.
-D.