We recently came across this beautiful Lexus IS350 on www.vipdout.com, we were surprised to see that the car was on a custom air ride setup consisting of Tanabe Sustec Pro FIVE coilovers which had UAS bags in place of the original PRO210 springs. Adding 'bags to full coilovers has been commonplace in Japan for quite some time now but it's very cool to see it in the US as well.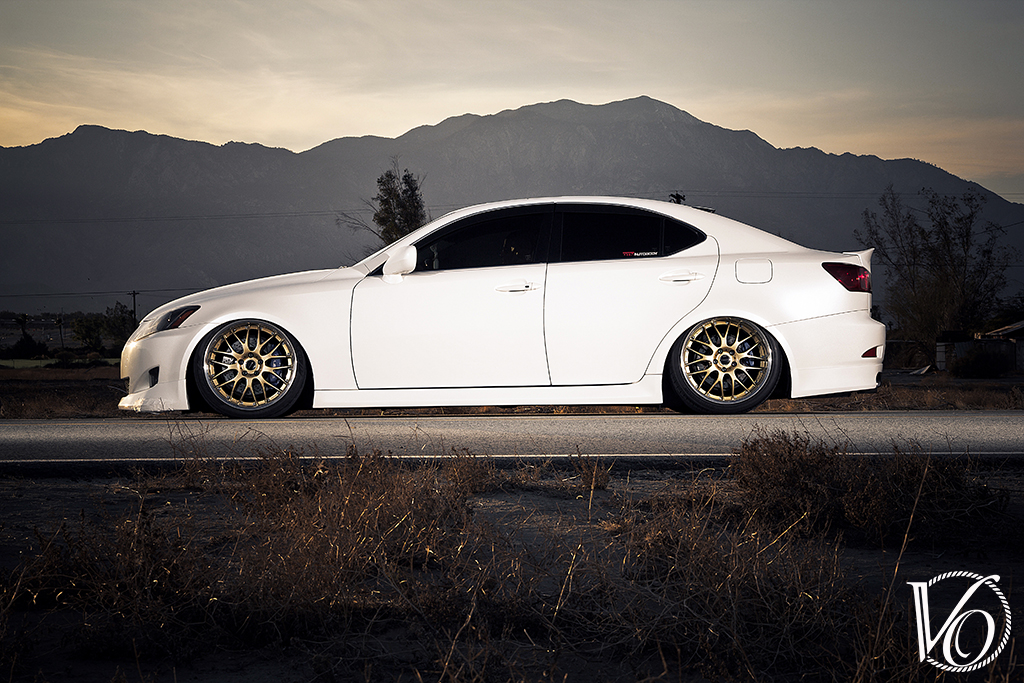 We started looking into the subject of Tanabe coilovers being used with air ride and were pleased to see that several other people had also chosen Tanabe coilovers for their air setups. Air ride suspension as a whole received somewhat of a bad rep out here in the US as their use grew popular among the Japanese car enthusiast community – many people complained about poor ride quality, whether it being too soft causing the car to bottom out or much too harsh. The poor ride quality was in part caused by low quality or poorly chosen dampers that simply were not suitable for use with 'bags. Now that the use of coilovers as a base for air ride is becoming popular, we highly recommend the use of Tanabe dampers. They are of very high quality, made in Japan by KYB and valved specifically for the application, taking into account the characteristics of each application such as suspension design and weight, and extensively tested to ensure great ride quality as well as increased performance.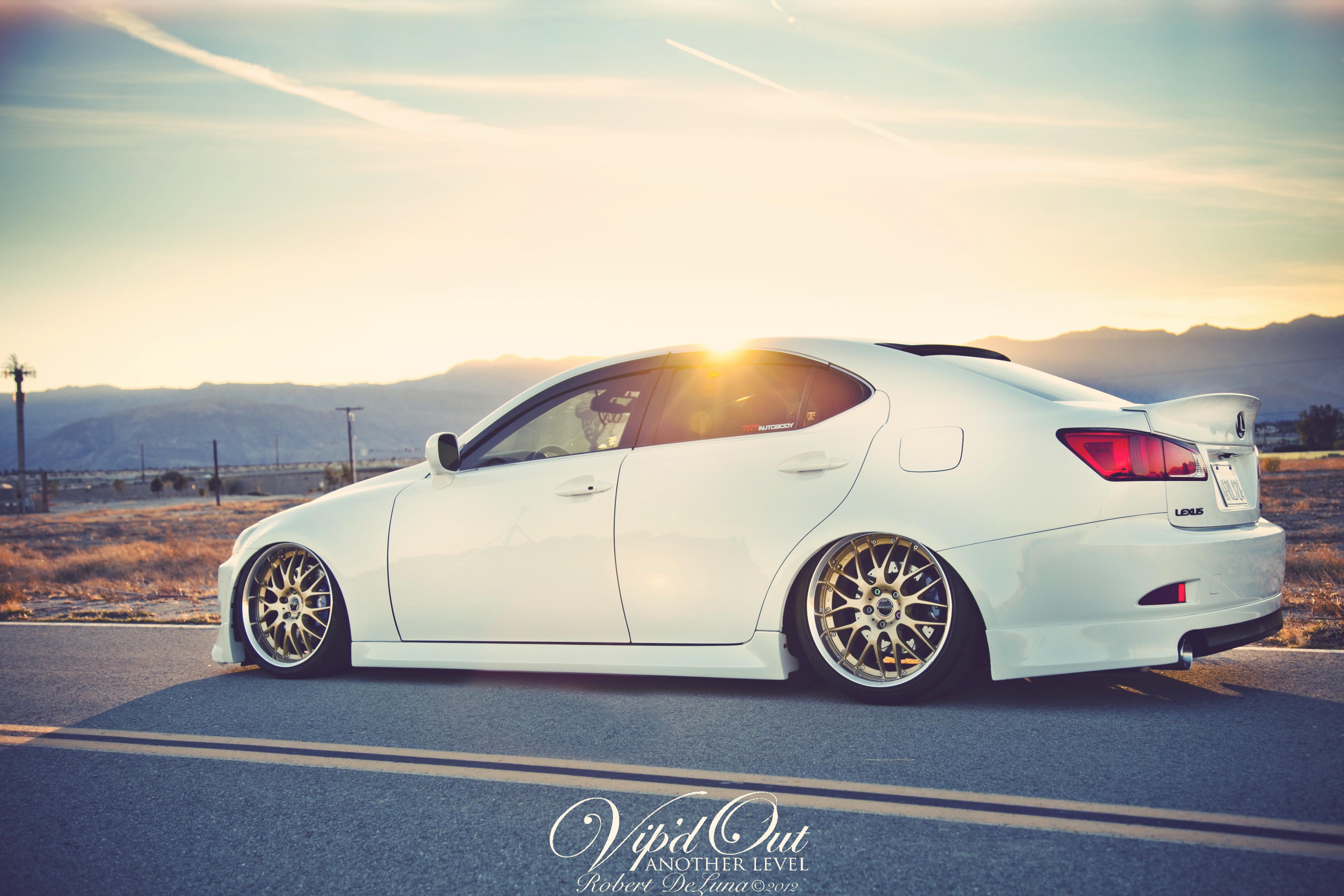 Check out the original article featuring this car on Vip'd Out here!