Choosing an exhaust is always a tough decision for someone looking to upgrade their system. Tanabe gives you three choices but all with great features and the quality and tone Tanabe has always been known for. All exhausts are made with high grade SUS304 Stainless steel and Advantex packing material which greatly reduces sound yet still has great flow characteristics. For more information, check here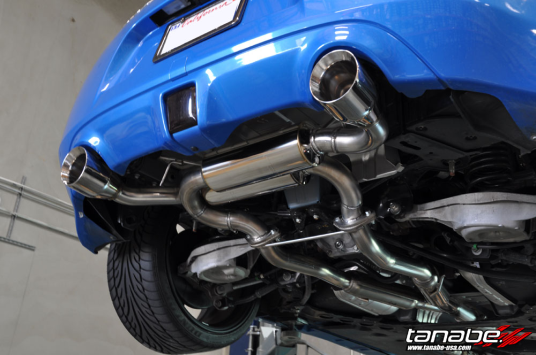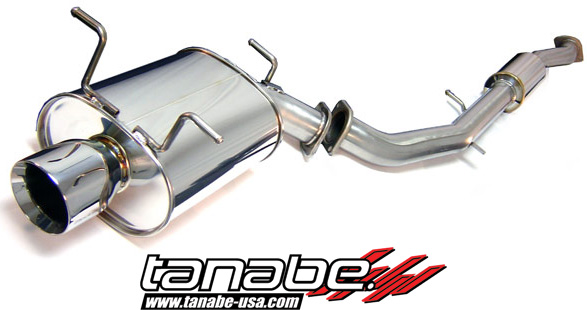 Above is the Tanabe Medalion Touring. By far the best selling of the 3 styles. Oval mufflers and a great looking, double walled, stainless tip. For those looking for a "mature" exhaust that doesn't want to attract certain types of attention. These are tested at or below 93db.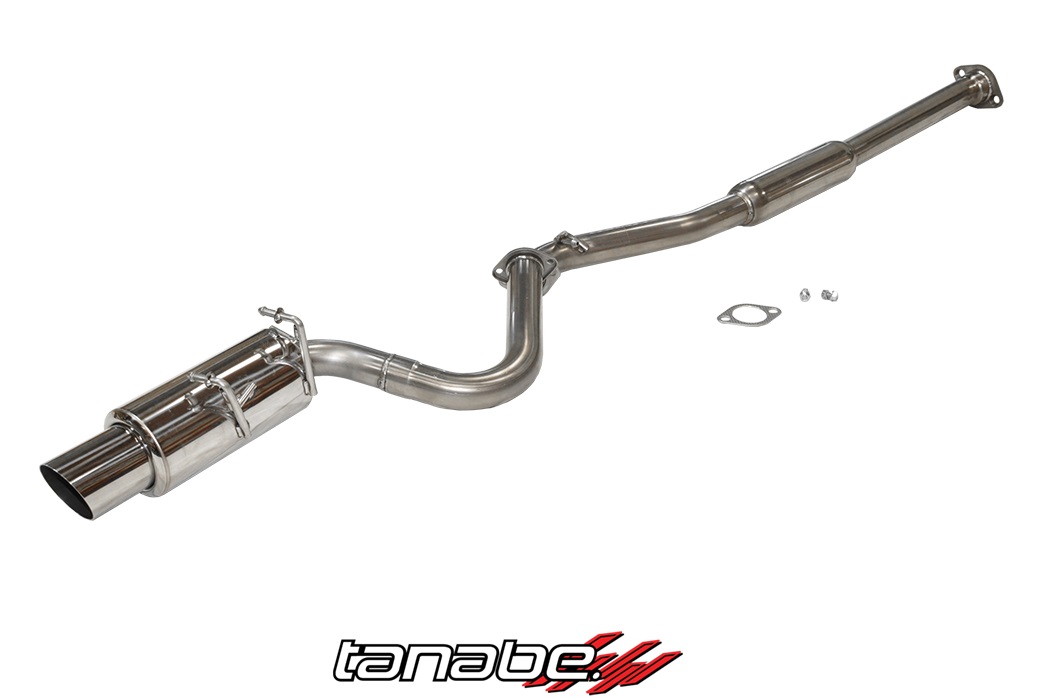 Above is the Concept G Exhaust. This exhaust offers a lighter weight system with a sportier look. This has a canister style muffler with a Single wall, slash cut tip. These are also tested at or below 93db.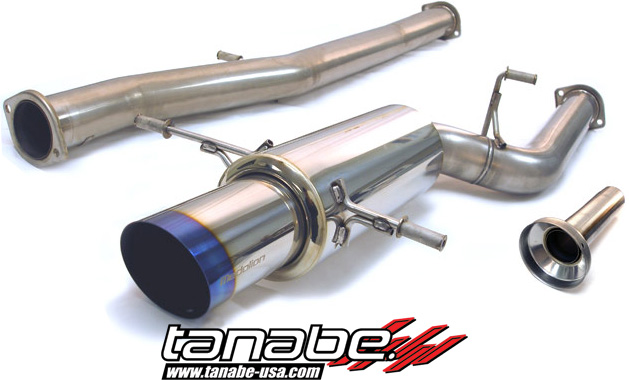 Lastly we have the Concept G Blue. This exhaust is for factory turbo cars only. This can be purchased with as a full turbo back exhaust or as a catback (test pipe included). This exhaust features a canister muffler with a "burnt" inconel tip. This exhaust is for off-road use only.
All kits are bolt on and do not require cutting or welding. If Tanabe does not offer a bolt on kit for your application, check out the Tuner Medalion Universal muffler section. Also don't forget to check out the front pipes, down pipes and ypipe section here.
-D.