As Tanabe wrapped up their summer R&D session, they tested all existing G35, G37, 350Z, 370Z exhaust components on the new Q60. Although the vehicle is visually identical to last year's G37, and many people may feel that this is enough information to assume compatibility, in typical Tanabe fashion – all parts were physically fit to the car and test driven, sound levels were measured and dyno tested.
The first part tested was the Medalion Touring (T70132A),
This "axle-back" system simply replaces the stock muffler, and just the rearmost section of the piping. This alone unleashed 6 wheel horsepower, going from a baseline figure of 278 wheel horsepower to 284. The torque figures also exhibited a positive change, going from 225 ft/lbs to 231.5 ft/lbs. The exhaust note became noticeably more aggressive as well, however when measured – the overall sound level increased by only 1 decibel. All testing was, of course done with no ECU tuning – to emulate exactly what you or I would expect by simply bolting off this exhaust. Could power levels be increased with ECU tuning? Very likely. Would I hold off on purchasing the axle-back system because of my stock electronics? Definitely not. I would enjoy the added power and torque, not to mention exhaust note, right out the box.
While the car was up on the lift, the appropriate Y-pipe and mid-pipe were also tested – confirming that T50063 and T50132 were direct fits on this new vehicle.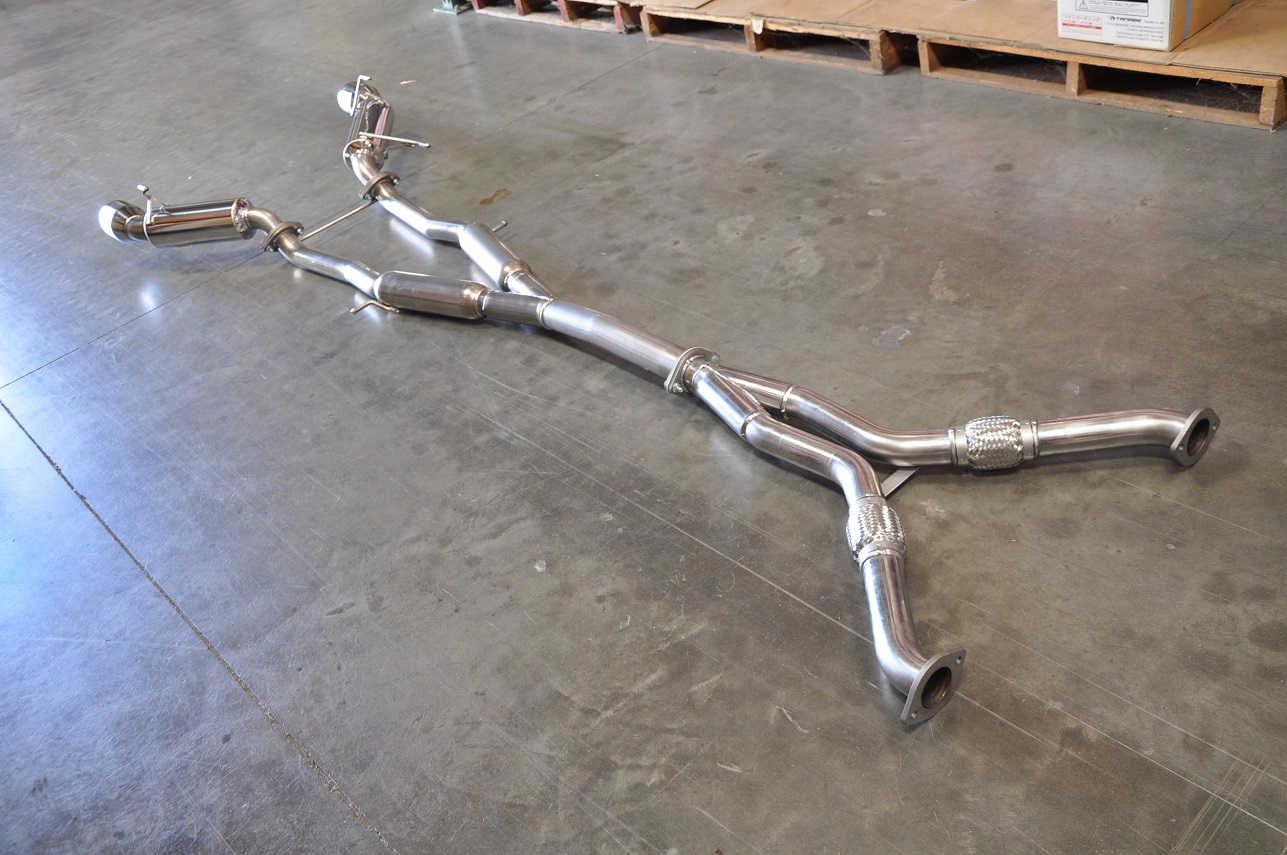 here it is, mocked up off the car previous to installation.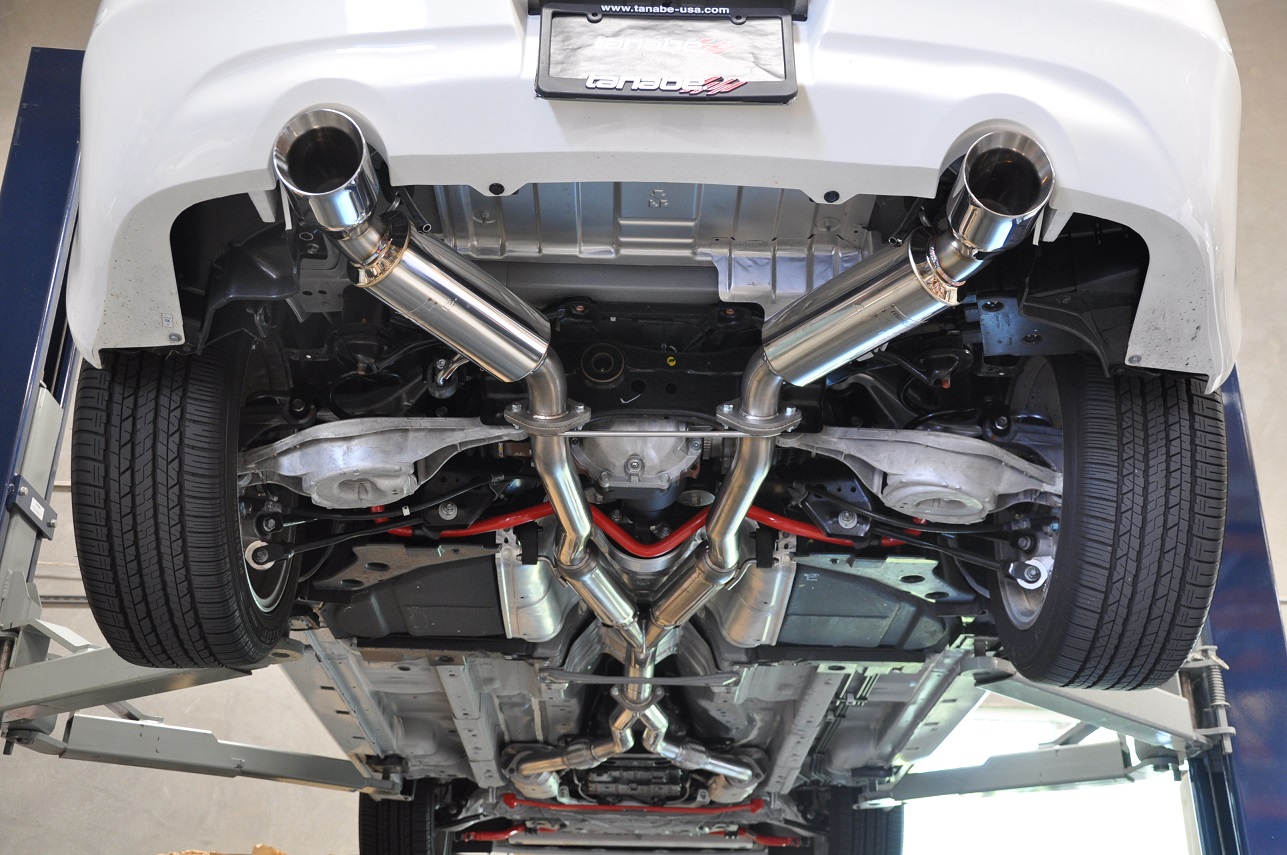 And installed on the vehicle. At this point, the T70132A, T50063 and T50132 combine to become a true full catback system.
Unfortunately, due to time constraints – this setup (with the mid pipe and y-pipe) was not able to be dyno tested.