SSR Wheels' new line of GTV one piece flow form wheels have become quite popular since their introduction into the US market at SEMA 2013. What captured our attention especially was the large range of sizing available, in such cases of one piece wheels of a certain design being offered in so many different sizes – we usually see some variance in disk profiles, the "concavity" to put it simply. So we checked out a few different widths and offsets available for the 18″ GTV01 wheel and compared them. Here is what we found: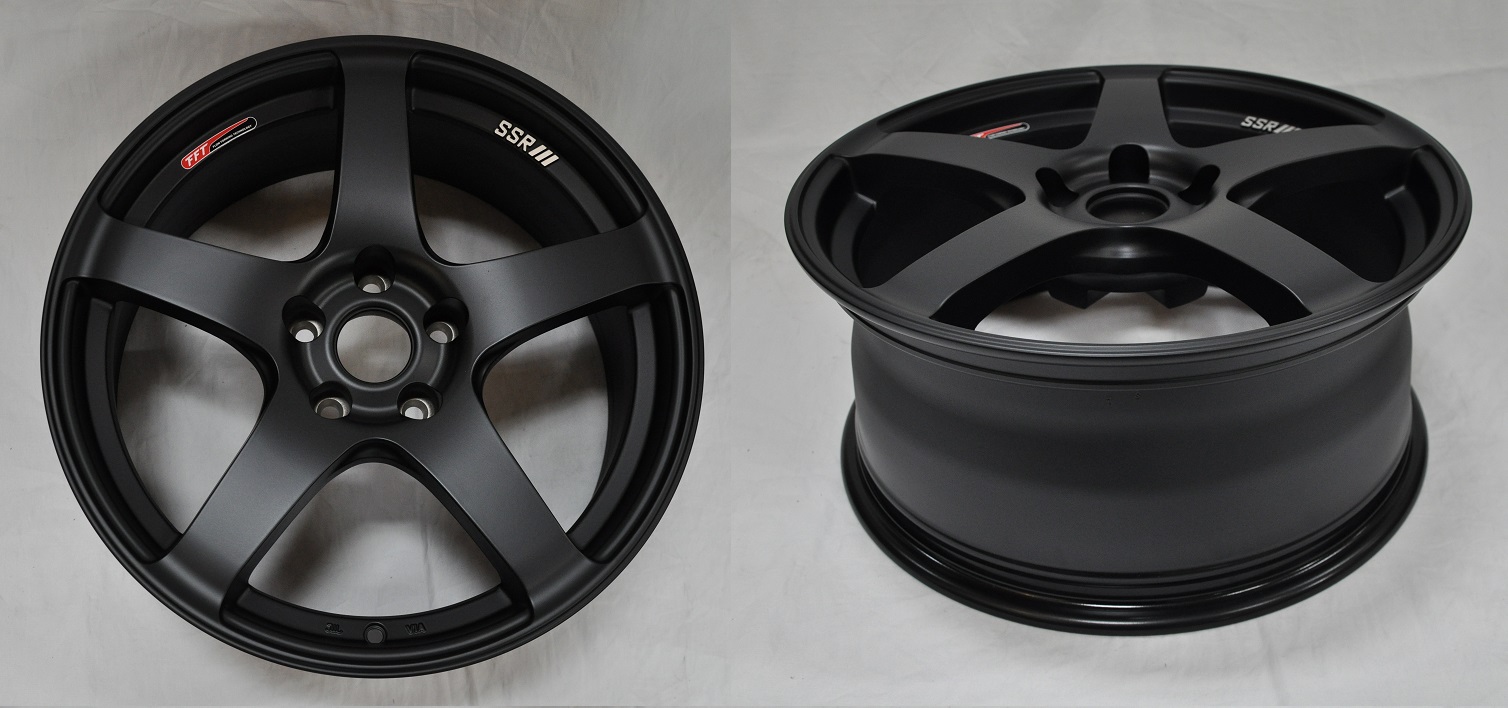 Here is an 18×8.0 +35, 5×114.3 GTV01 in Flat Black. As you can see, the spokes are virtually flat as it reaches the center where they curve inward slightly, this allows the wheel to provide as much brake clearance as possible.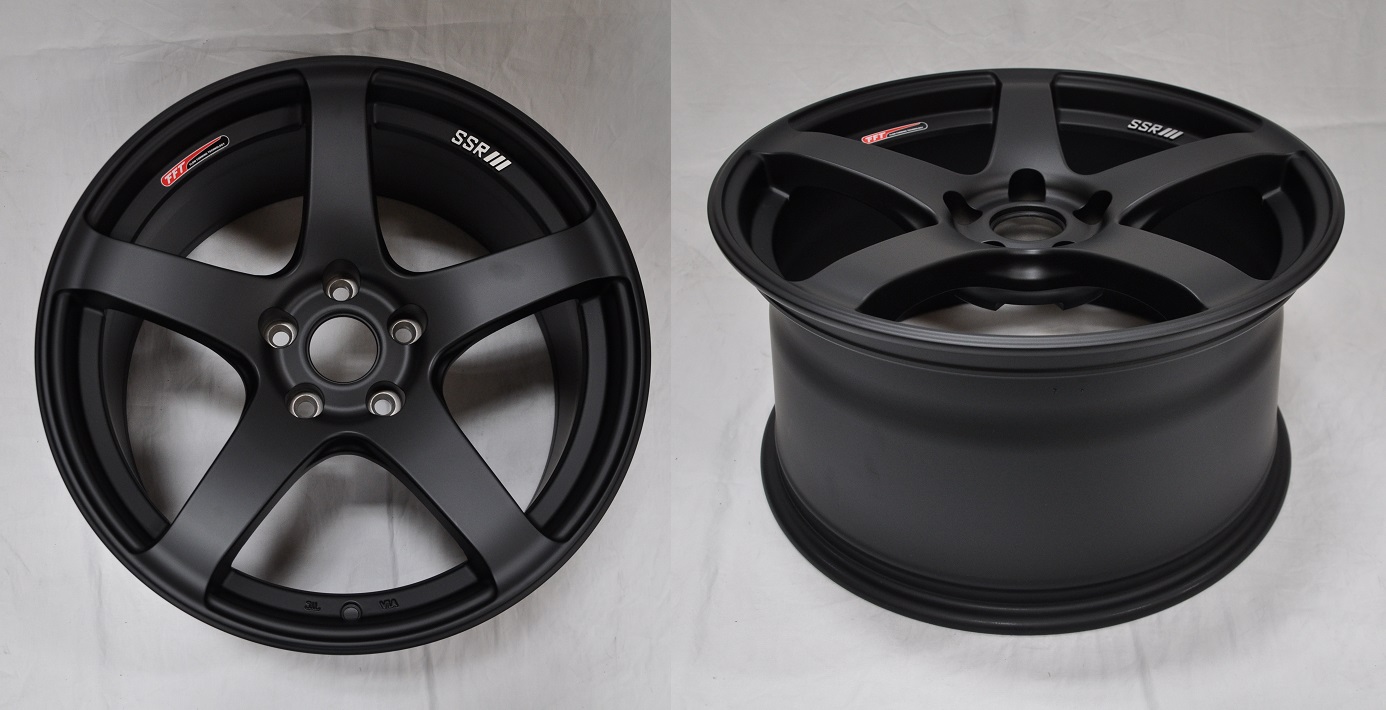 The next wheel is a wider, yet higher offset GTV01, this one is sized 18×9.5 +45, 5×114.3 also in Flat Black. The disk profile shows a but more inward curvature, minimizing weight by keeping the material in the hub area minimal, while providing good brake clearance.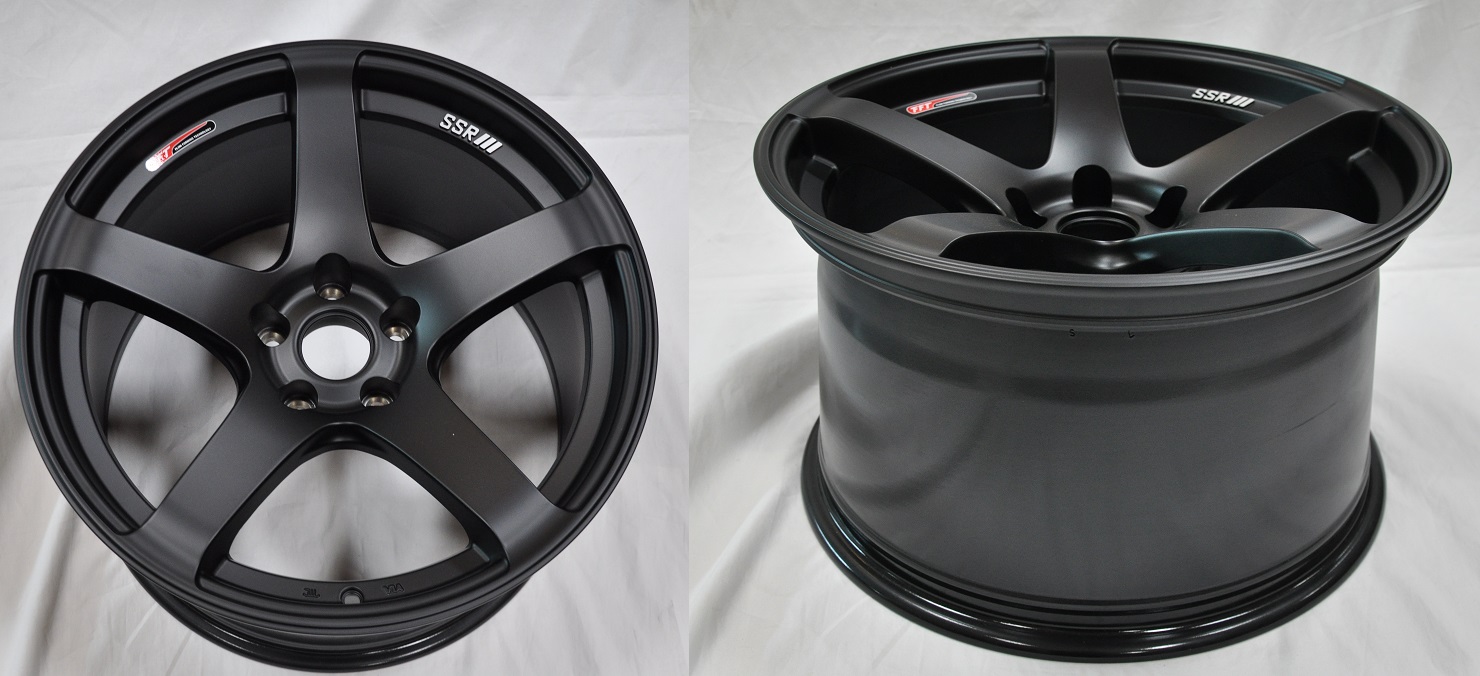 The last GTV01 we checked out is this monstrous 18×10.5 +15, 5×114.3, once again in Flat Black. As you can see, there were no reservations made when designing the disk profile of this size. A very concave spoke design, yet with quite a bit of caliper clearance – clearing the brakes on cars such as Evo X, STi, even GT-R with room to spare.
To see if the GTV Series wheels are available in your size visit http://www.ssr-wheels.com/wheels/ssr.asp , or contact SSR by emailing [email protected] with any questions.