Today we would like to share with you a fine example of a clean and simple, yet somehow aggressive FRS. Owned by Migel Armas, who manages to juggle his daily grind as a hotel front desk manager and his full time love for cars. Migel chose to retain and accentuate the beautiful original lines of his car, becoming one of very few extensively modified non-Rocket Bunny FRS's. As the old adage states, wheels make the car – which may not be completely accurate here, considering the car itself is a masterpiece, but the SSR Professor SP1s in the classic bronze finish suit the car perfectly.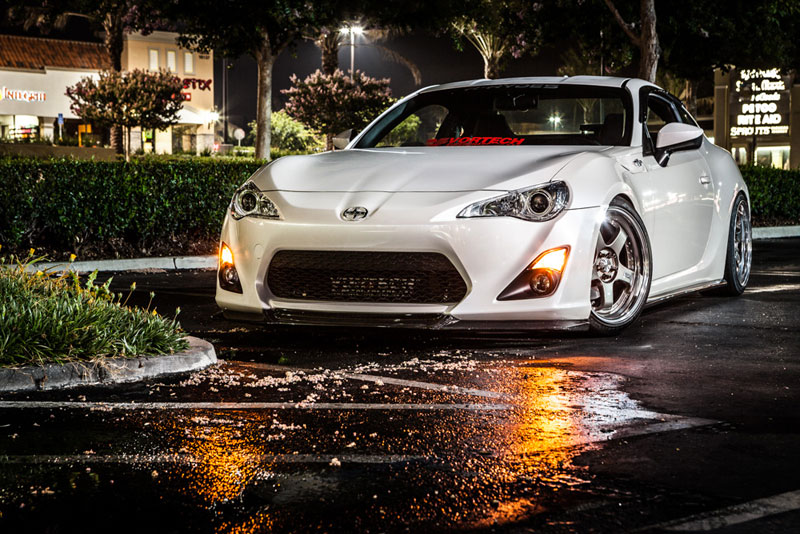 Ensuring that the Boxer engine inhales as efficiently as possible is a Vortech supercharger kit, providing the cool, pressurized air. A Tanabe cat-less front pipe and Medalion Touring exhaust system allows the car to exhale freely.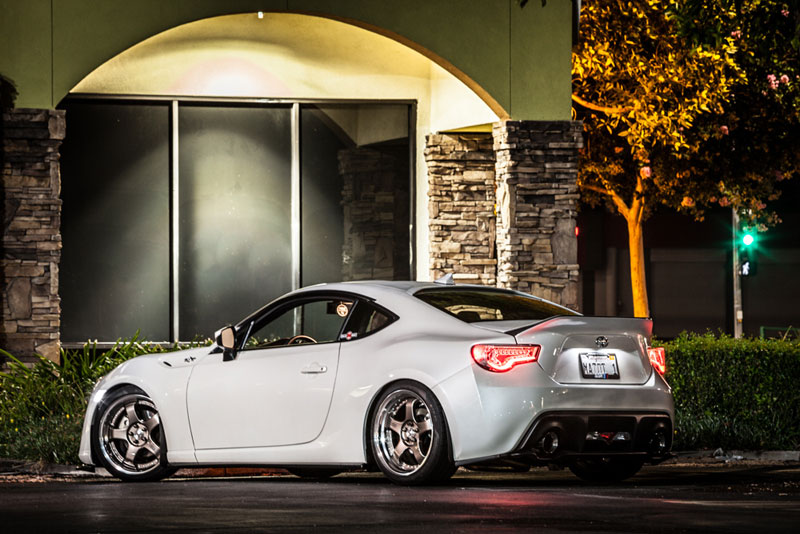 The tasteful yet aggressive ride height is courtesy of KW V3 coilovers, coupled with Tanabe front and rear sway bars to provide a responsive and firm ride bringing out the best aspects of the chassis. Tanabe tower bars (front and rear) further strengthen the chassis.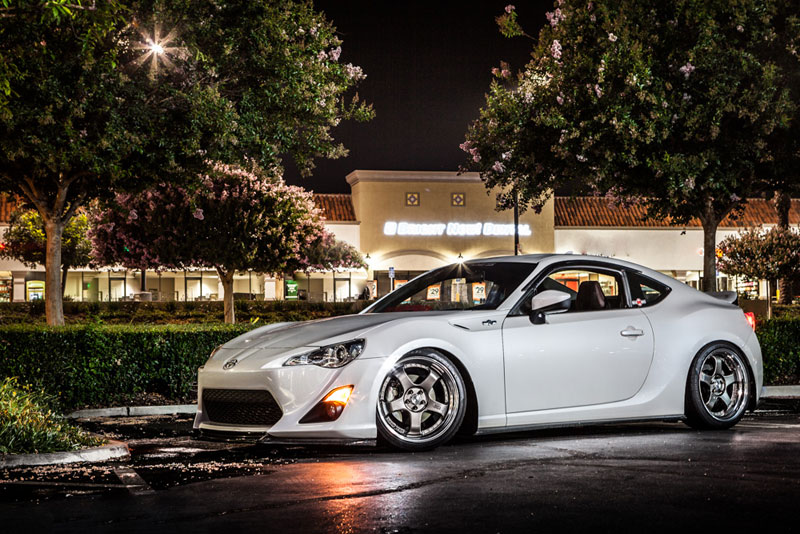 These photos may very well be the last ones seen of this stage in Migel's build. The car is being updated with some new parts this winter for an exciting new look. We will be looking forward to seeing what he has in store for this beautiful FRS.
Thank you to Pure Import for the photos!