I suppose this could be considered a "Throw Back Thursday" style of post, an idea that this writer was not quite familiar with until a few months ago. Apparently this concept gives you a chance every Thursday to post a photo to your social media outlet of choice, a photo that is perhaps not quite relevant to your current life but is still holds meaning to you. Some practical uses of the "throwback" include bragging without doing so quite blatantly – rubbing a little past achievement into the viewers' faces, or perhaps showing something that is important to you that is not with you any longer – whether it be a person or an object. This particular post is somewhat like the latter, however the object is something that never belonged to me, actually I've never even seen it in person. What I do know about this object, the Signal Auto V35 Skyline, is that it is one of the greatest things I have ever seen photos of.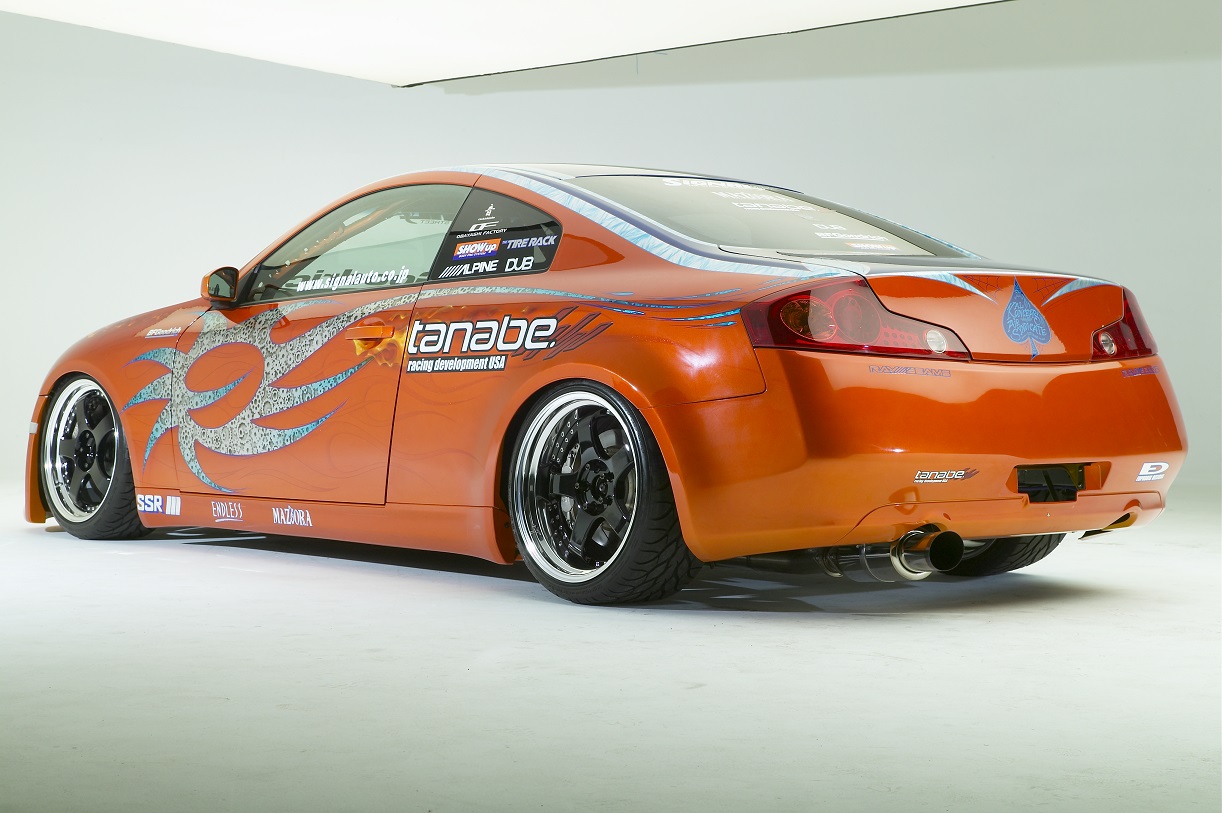 To get a better idea of what went into this car, check out the paint. Really look at it – what you're seeing is an entire week of painting, Signal flew Dion Giuliano and Craig Fraser of Kal Concepts/Air Syndicate out to Japan to paint this car – and paint it they did. To see the details of the work that went into the paint check out the Super Street Magazine article on the car.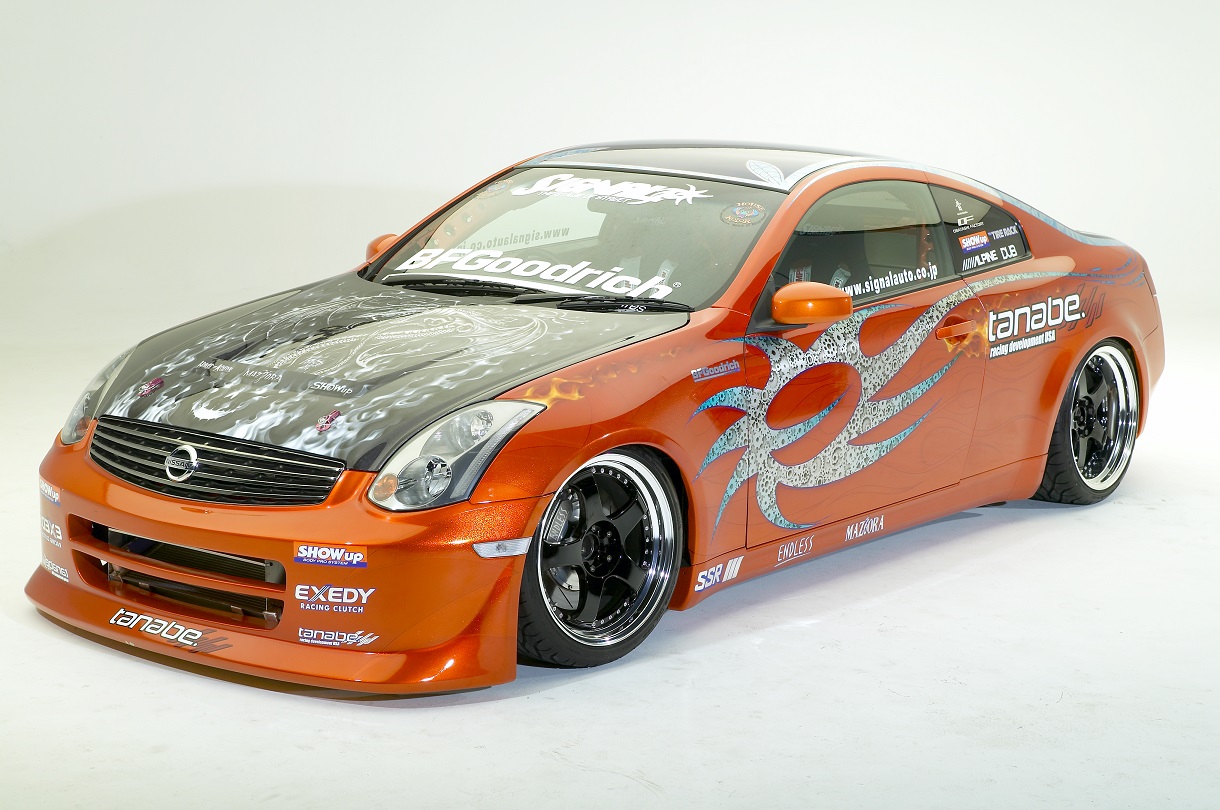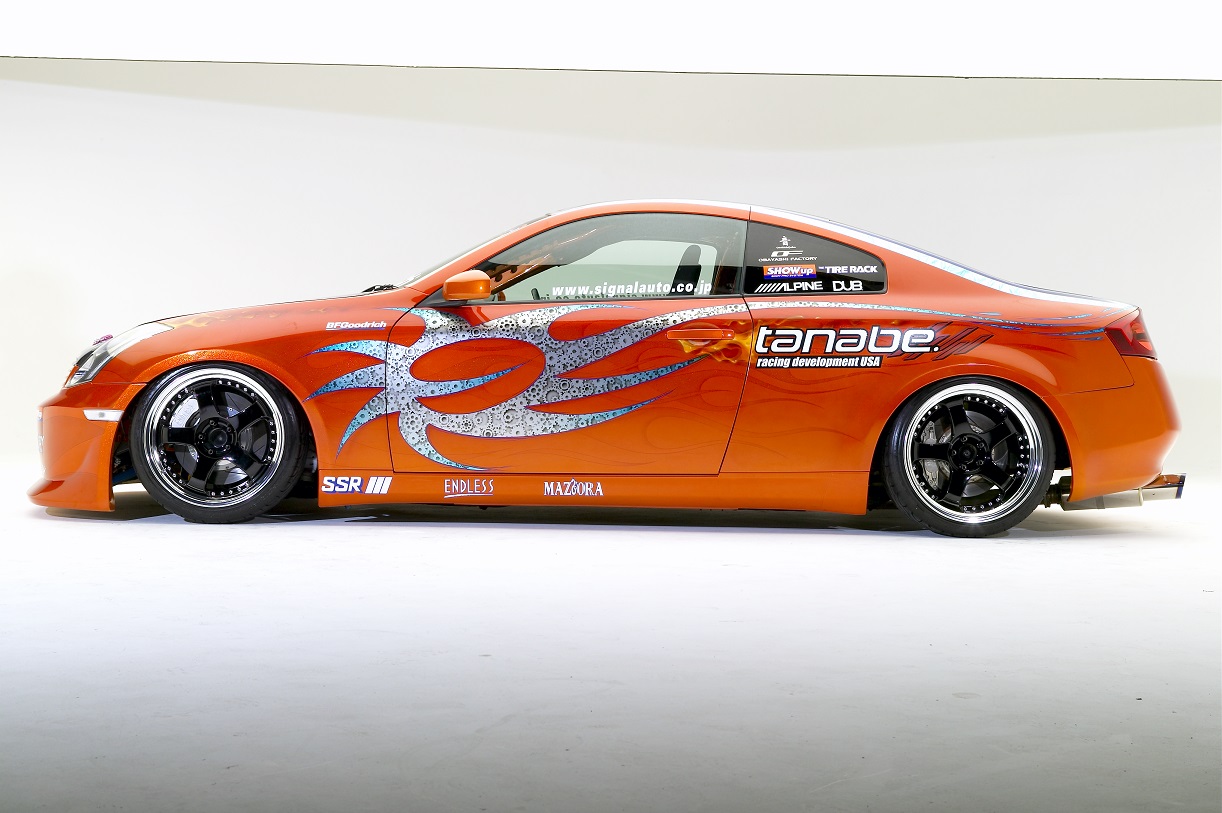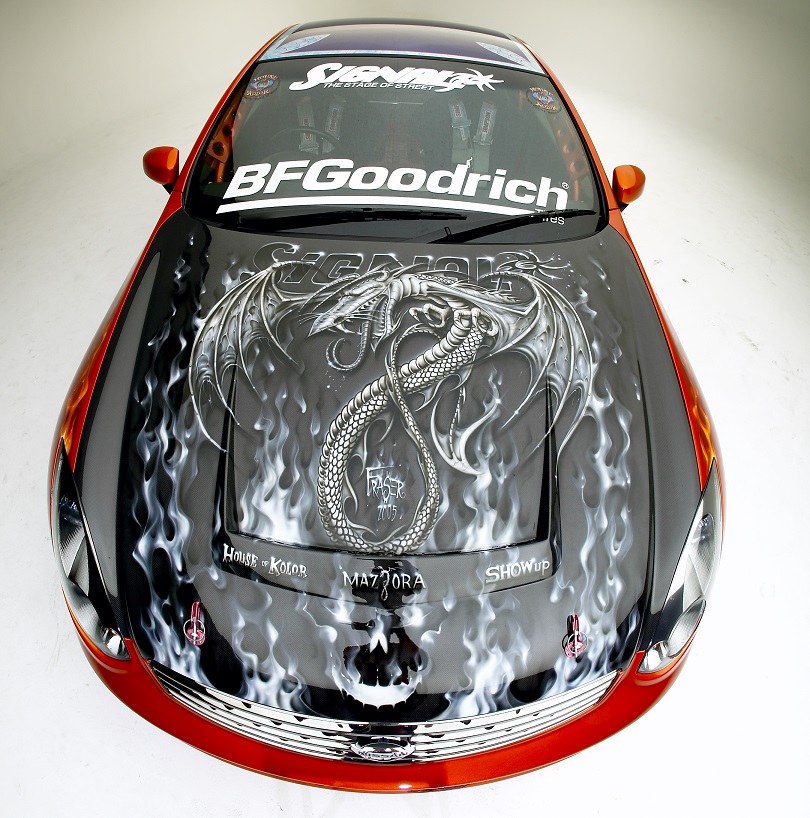 My favorite thing about this car is the fact that it has a SR20DET under the hood, even if the transplant was performed just for the amazing sounds this engine produces it would be justified. But this car was built by Signal Auto, this isn't just an engine swap – this was the engine swapped into a Skyline. The SR started life in a S15 Silvia before it was volunteered to live the rest of it's life in absolute glory. In a nutshell it's been stroked to 2.2 liters using TODA internals, a Greddy TD06 pumps air into the custom V-mount intercooler setup before reaching the combustion chambers where it meets fuel freshly sprayed from HKS 850cc injectors. This recipe is good for 450HP to the rear wheels, transmitted through a transmission and differential borrowed from the Skyline's older sibling (R33 to be exact).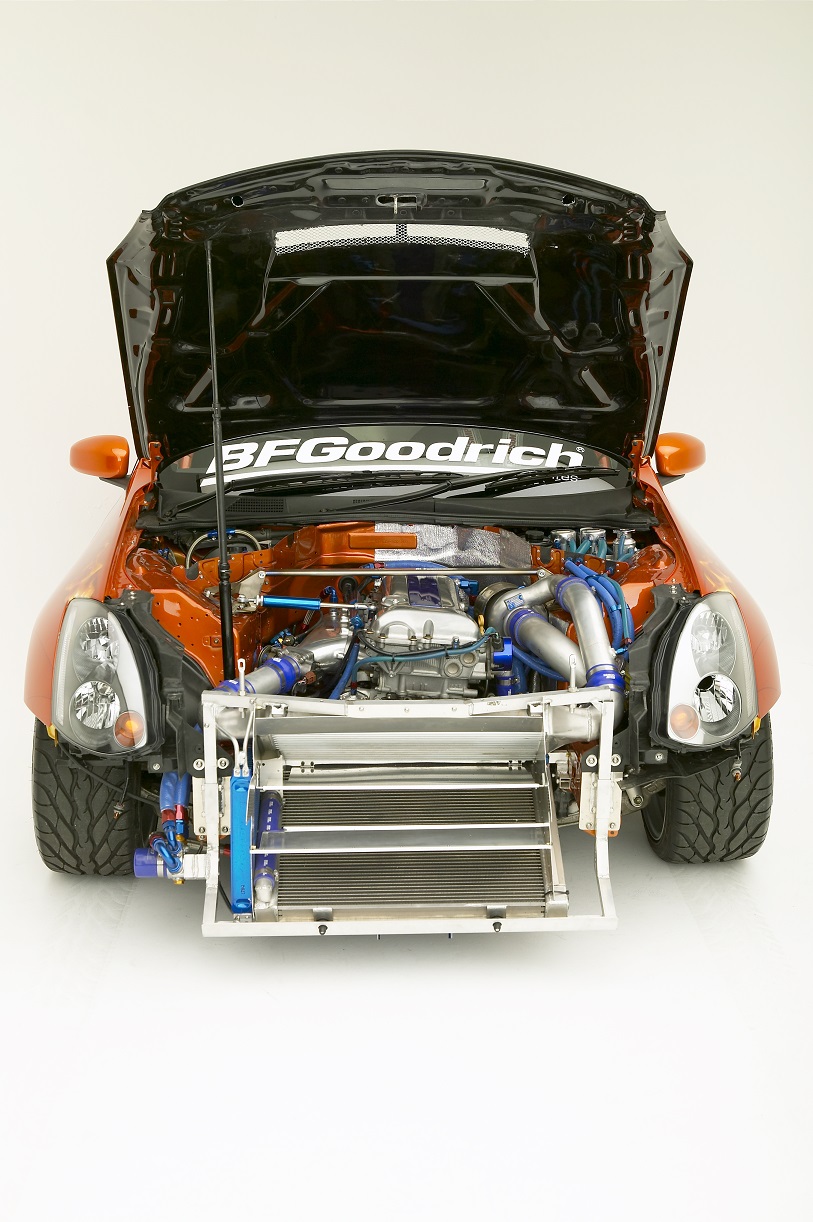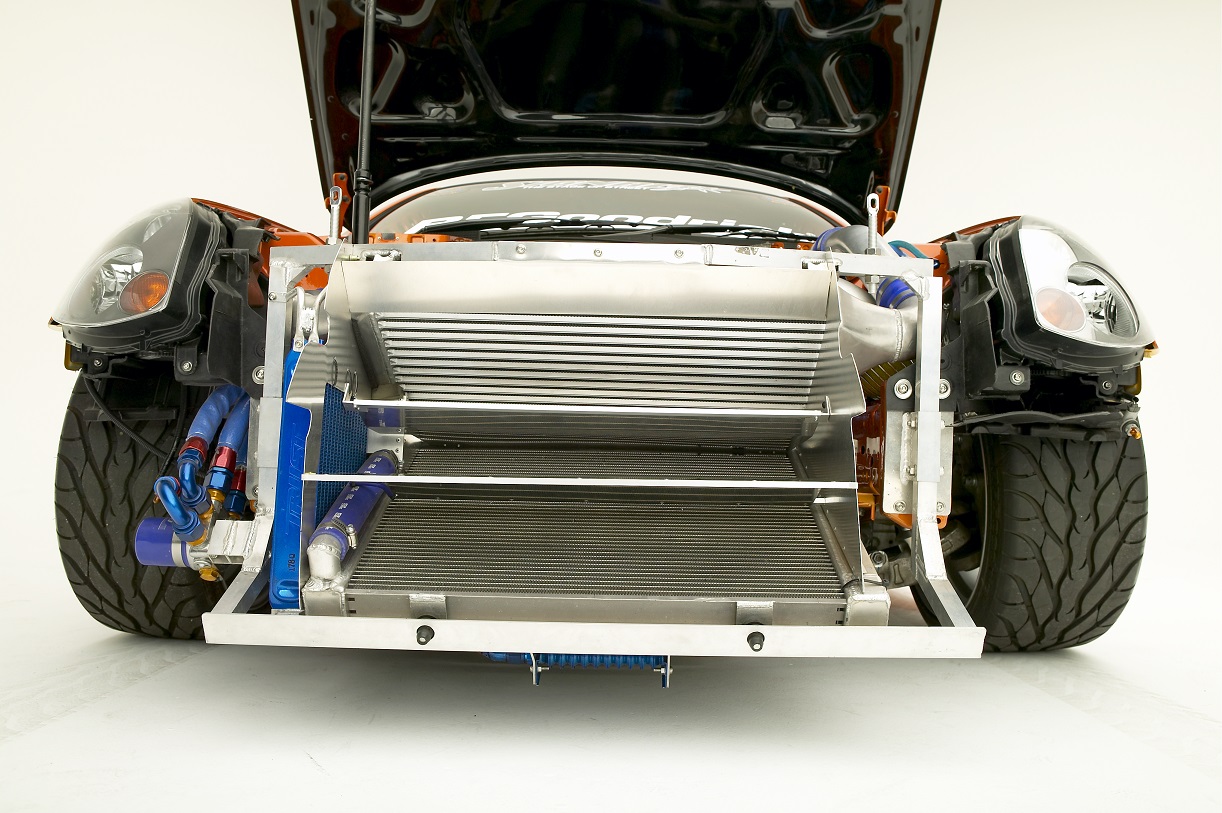 There is nothing I can say about this car that isn't blatantly obvious, it's always great to see a car that is literally a work of art. Nobody seems to know the whereabouts of this car since it was sold – perhaps that's the way it should be, in this day and age when every little thing anybody does is documented on the internet, a little bit of mystery is a refreshing change. After all, what happens to the hero after he rides off into the sunset is nobody's business but his own, and nobody can tell him otherwise.