With the holiday season upon us, we keep getting delicious goodies packed full of love and warm wishes… as well as calories and lots of sugar! They're so bad for you yet so good!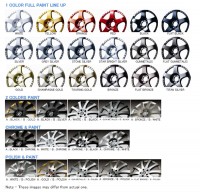 Check out this Razo Shift knob (part no. RA66A). It's Dark chrome and has a carbon fiber center. This is a great way to accent the interior of any car. But it's not just for aesthetics. This knob weighs in at a nice 400 grams. The point of this is to absorb and dampen any shifting vibrations or "clunkyness" to offer a smoother shift and overall better driving experience. I just got this for my Rx7. Check out all the other Razo shift knobs at More-Japan
On another note, check out tthis sweet watch I got the other day! Have a great weekend everybody!

-D