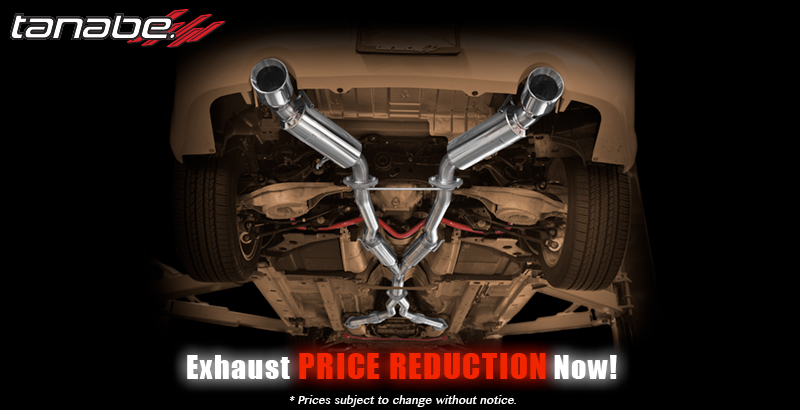 Happy New Year from Tanabe USA! We hope everyone has an an enjoyable and safe New Year's Eve!
We are excited to kick of the 2015 year with a price reduction on many Tanabe exhaust systems, downpipes, and accessories. Yes, that's right! Several applications of Medalion Touring exhaust, Concept G exhaust, Concept G Blue turboback & catback exhaust, Downpipe / Turbine Tube, Tuner Medalion universal exhaust, and exhaust baffles have had price cuts up to 25% off the MSRP!
Check them out now and start your new year right with Tanabe exhaust systems!
http://www.tanabe-usa.com/exhaust.asp