Stay tune to NEW Tanabe Exhaust Pricing coming 2015!!!  All Tanabe Exhaust Systems are manufactured in Tanabe's own Factory in Shiga, Japan with the highest grade materials.  The new pricing will not reflex any compromise in craftsmanship and materials in producing each and every Tanabe exhaust system.  Stay tune in the new exciting pricing available starting January 1st, 2015, contact your Tanabe Dealer.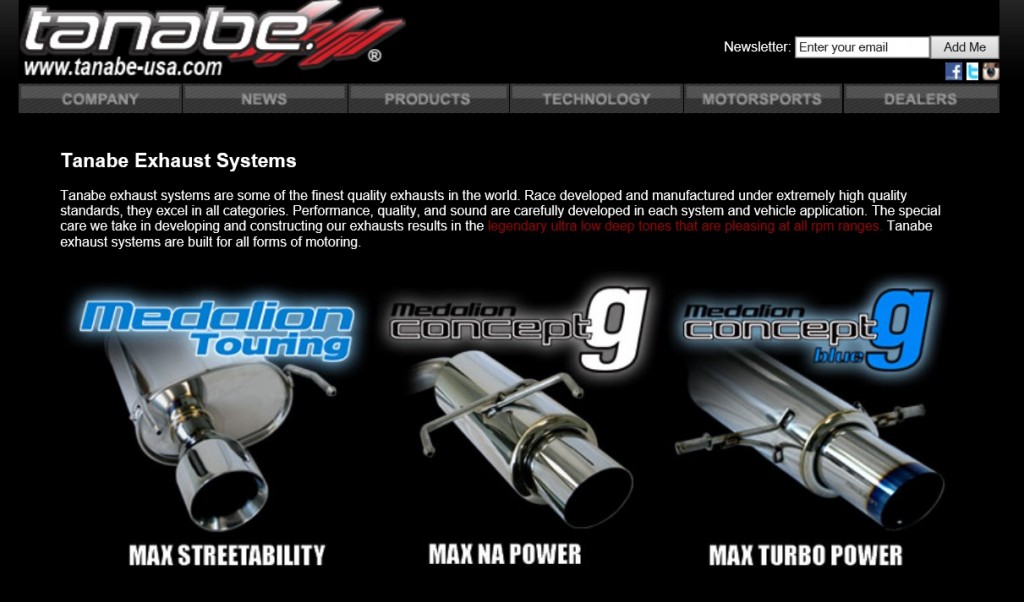 http://www.tanabe-usa.com/exhaust.asp
Have a Happy and Safe New Year!!!!