Infiniti Q60 exhaust component compatibility.
As Tanabe wrapped up their summer R&D session, they tested all existing G35, G37, 350Z, 370Z chassis components on the new Q60. Although the vehicle is visually identical to last year's G37, and many people may feel that this is enough information to assume compatibility, in typical Tanabe fashion – all parts were physically fit to the car and test driven.
The first part tested was the Sustec Underbrace (part number TUB130F),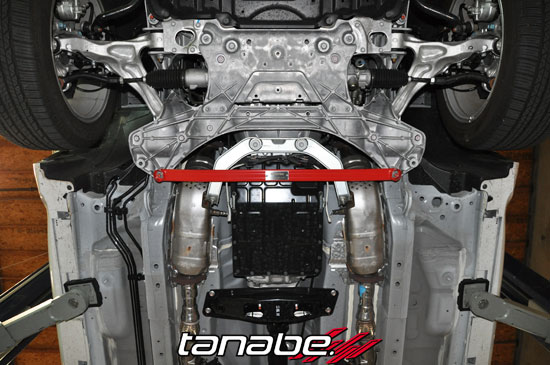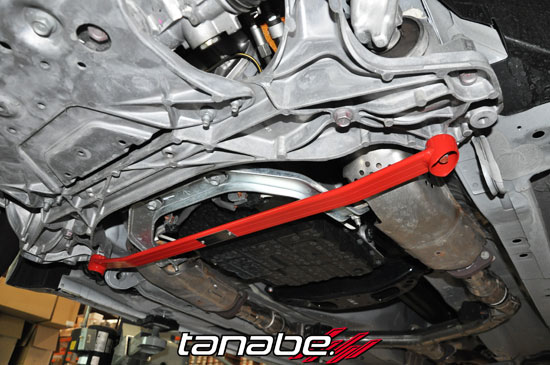 as expected, fitment was perfect, compatibility with the Q60 was confirmed.
Next up, were the Sustec Stabilizer Bars, first the front was fitted (part number TSB150F):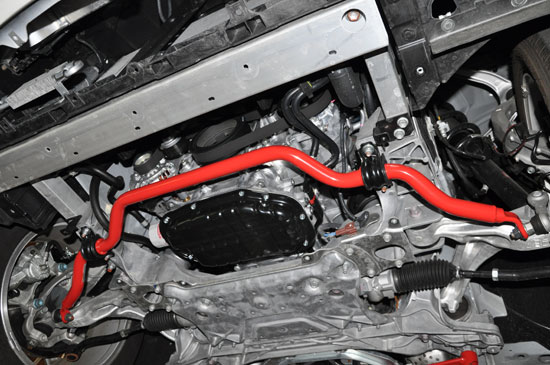 then the rear (part number TSB150R):
once again, no issues. Both front and rear stabilizer bars were confirmed to fit the new Infiniti Q60.