Finally after what seems to have been decades, we got some photoshoot pics from Alan Miller. Some say…. he's the man with the clear hood. But when he hard parks, and it brings all the fanboys to the yard!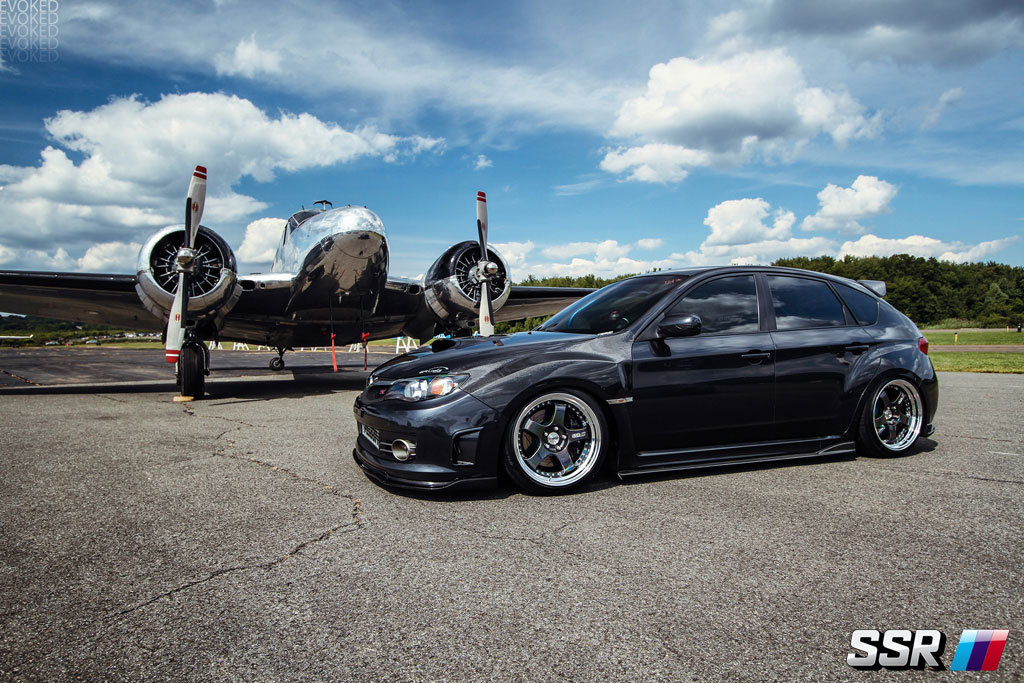 In all seriousness. This is a  car that not only looks good with it's aggressive stance and subtle aero enhancements, it goes fast too! With a Built Motor and Upgraded Turbo from EFI logics, this steed is Alan's daily driver so it's no garage queen!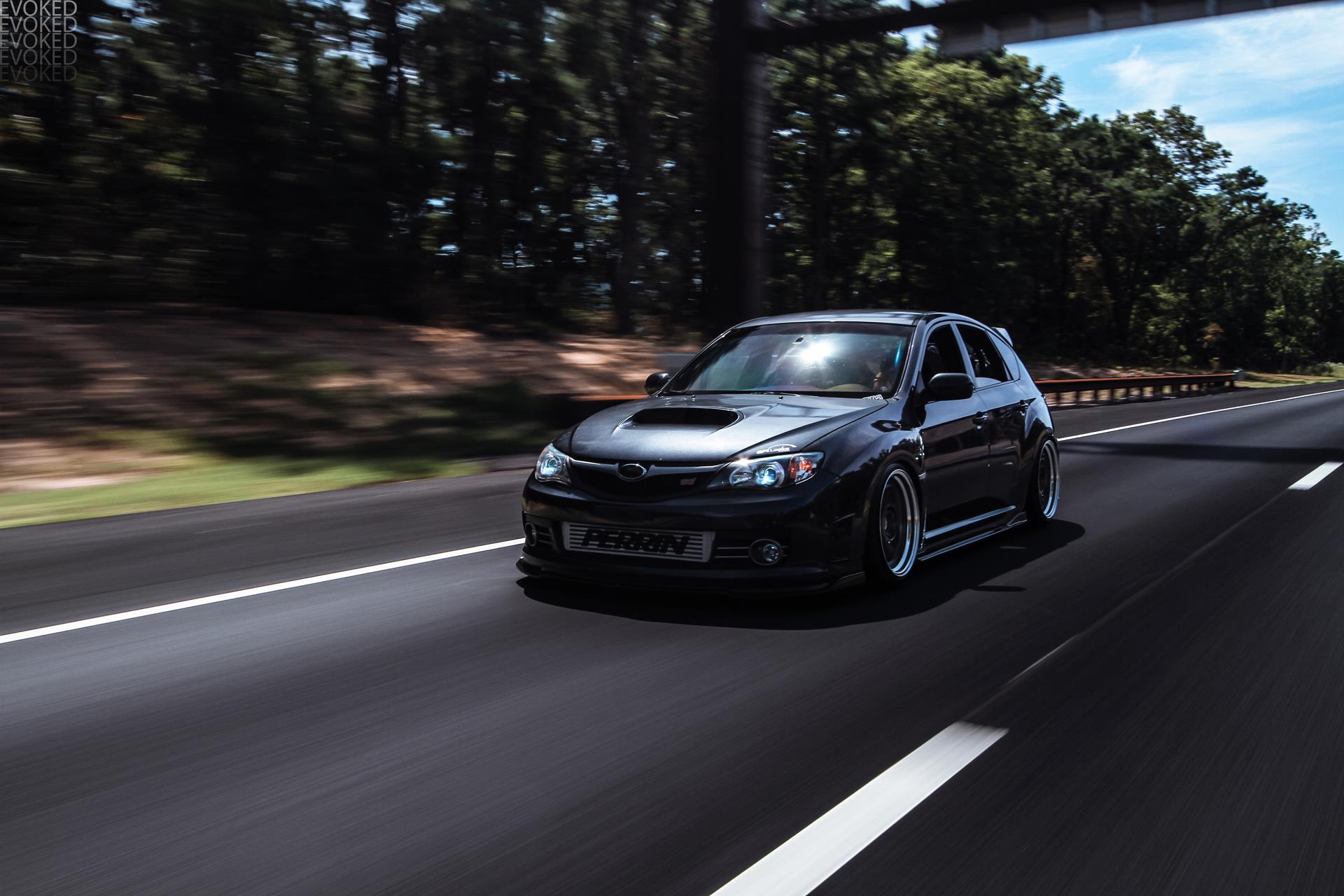 At first glance, the first thing to catch your eye is going to be his beautiful SSR Professor SP1s in a limited edition Spectrum Silver! These wheels look gunmetal but in direct sunlight, a purty prism effect gives you a rainbow type effect! Wheels are 18×10 +29 and this color goes especially well with his Limited Edition Bride Stradia II Maziora edition seats!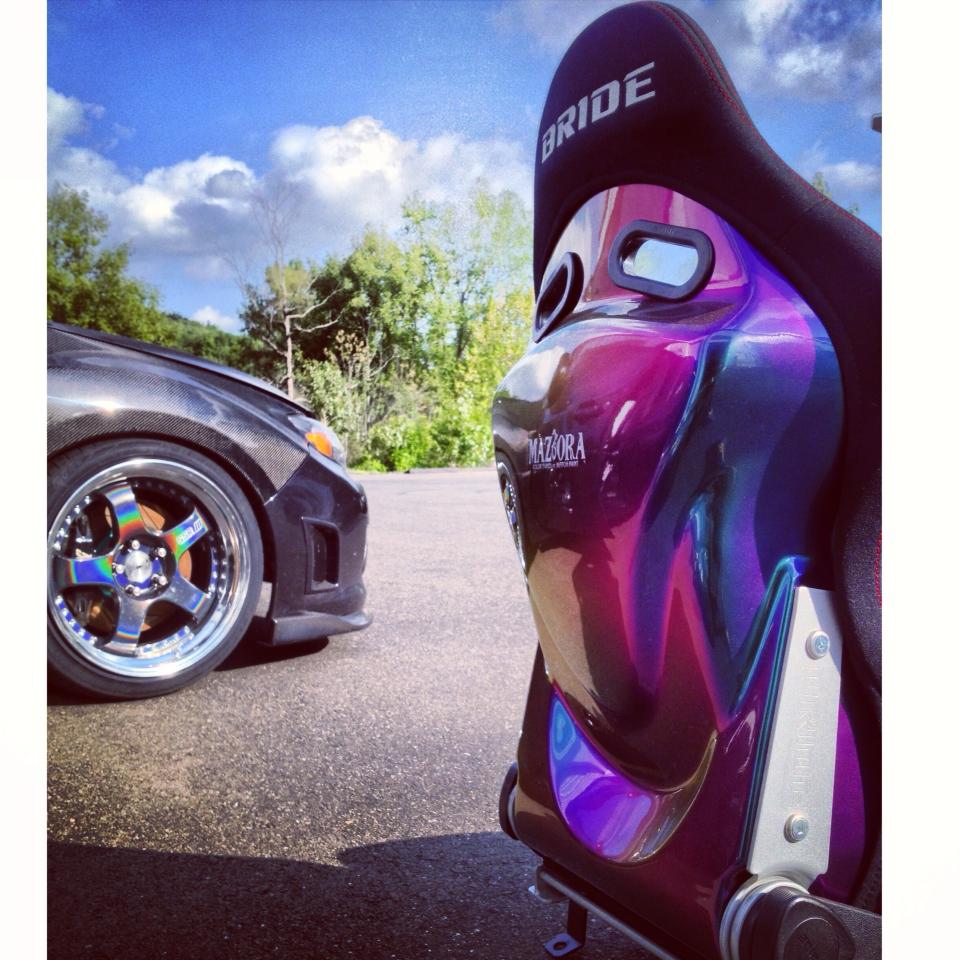 Here's a look at his engine bay which has a lot of custom fab'd parts from EFI Logics. I'm also diggin the raw finished piping on too!

Don't forget to check out his website Dailydriven.us after reading also, you'll find some interesting stuff there. Thanks also to Evoked Photography and Jayce Visuals for the images! Thank you to Alan and all his support!
 -D.