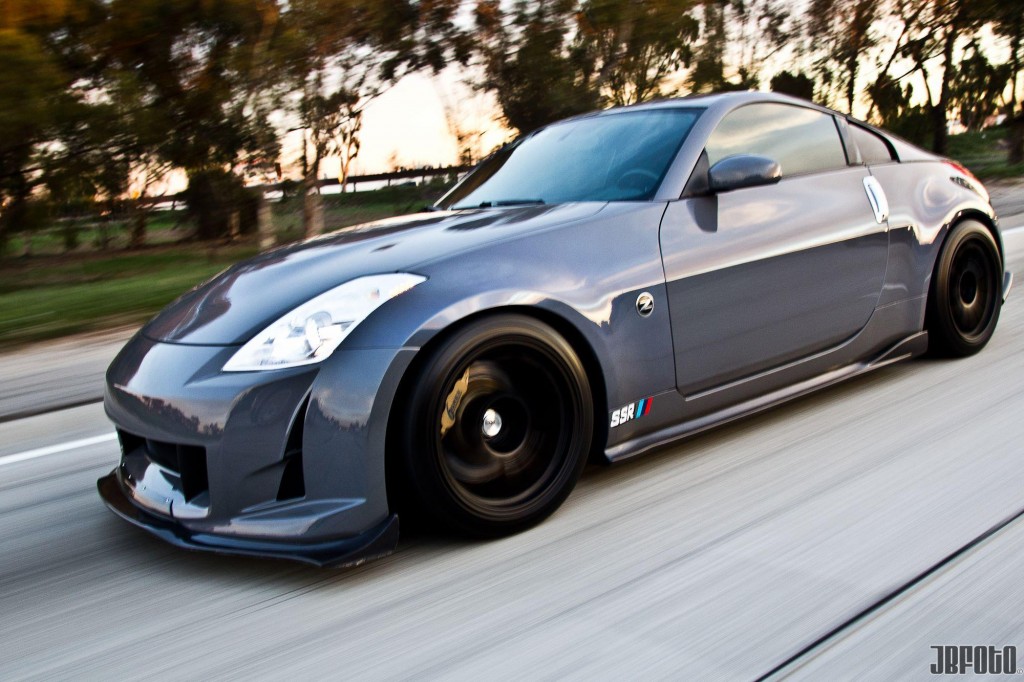 First off, for a little history on this car, read this thread: http://my350z.com/forum/the-lounge-off-topic/389628-horrible-body-shop-experience-details-inside-350z-ruined.html
I had the chance to take a picture of my friend's recently changed 350z this past weekend. His car is famous for being the "ruined z" but has since been fixed and went with a "fitted" theme but has recently changed up his car for more functional track use. new aero pieces and lightweight track wheels were in order. His wheel of choice was the SSR Type F. He went with 18×10.5 +15 all around and some sticky RS-3s to match. Recent body work and paint was done at Auto Explosion and many of the power/handlign mods done at Corner3 Garage. The battleship grey with blue pearl has a very nice effect depending on the light that you're looking at it in….
The owner of his car is going to his first of many track events this weekend so hopefully we'll get some pics of him beasting around in his new setup. For now, here are some quick snaps of the car.
Pictures by JBFoto and DV
-D.