September seemed to have gone by so fast and because of awesome events like the Japanese Classic Auto Show and the Orange County Auto Show we got to see some great cars (new and old)! But it's now October and that means there are plenty more events lined up for us to enjoy like Formula Drift and SevenStock. Here are some of the big events coming soon in this month:

Oct. 7-8: Formula Drift – Round 7
The 2011 Formula D championship goes to Irwindale, CA's Toyota Speedway for its final showdown between the top drifters in the world. Irwindale Speedway is famous for being one of the first venues that hosted drift events, so now that the competition is heating up it is going to be a very close finale. Anyone who is in the area this weekend should definitely check out Formula D for the insane action, cool cars, and hot babes! Visit their website for more info. http://formulad.com/

Oct. 29: SevenStock 14
Rotary enthusiasts should already be aware of SevenStock, the biggest show for rotary-engine powered cars like the RX-7 and RX-8. Held every year, the most diehard rotary owners from around the world gather together to celebrate the Wankel rotary engine. This year it will be held in Pomona at the LA Fairplex. At SevenStock many beautiful gems like the classic RX-3 and the 20B-powered 787B Mazda Racecar can be found. There is also a wide selection of parts for all things rotary. Even those who are not familiar with RX-7s or other rotary cars are still invited to take part in this event simply because the atmosphere is always amazing and there are many great things to see. For schedule and more information, check out their website. http://sevenstock.org/
For more detailed event info, check here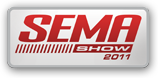 Nov. 1-4: SEMA Show
Located in Las Vegas, NV every year, many exhibitors at SEMA showcase the latest and greatest products in the automotive world. Many innovations can be seen, ranging from the very practical to the most ridiculous. This event is one of the biggest opportunities for companies to network and show off their concepts which might become the "next big thing." Although the show isn't available to the public, anyone who is even remotely interested in what new cars, gadgets and ideas that are coming in the future is recommended to keep up with what happens at SEMA. Check out their website for more details! http://www.semashow.com/
With all these events rapidly coming soon (along with Halloween and Oktoberfest) it looks like the month of October will be filled with fun and excitement!