This weekend, I went over to TP Garage to check out the 5-lug swap being done on this S13. 5-lug swap isn't super difficult, but it takes a while. You know that feeling when… you're working on a car, and you think you're almost done… but slowly you see the sun start to set? Yeah… I hate that feeling too.

TP Slave gets back to work before the home owners' association sends the troops.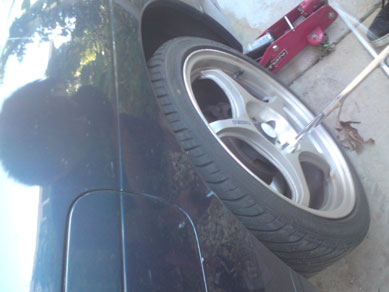 Gotta get rid of these super sunk battleship wheels.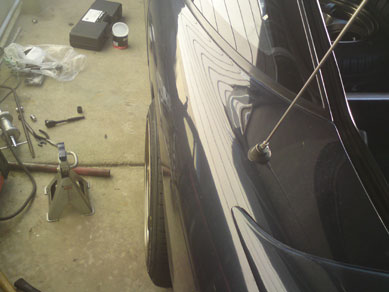 That's more like it!
Just a little bit of poke that can be cured by a little bit of camber. That's what's up!
Later that night, I headed over to Irwindale Speedway to check out the V8 power-sliding event. As you can see, I got the back seat of the back seat. I was behind the gate which was behind the grandstand, which was behind the grandstand in front of it. Epic binocular view.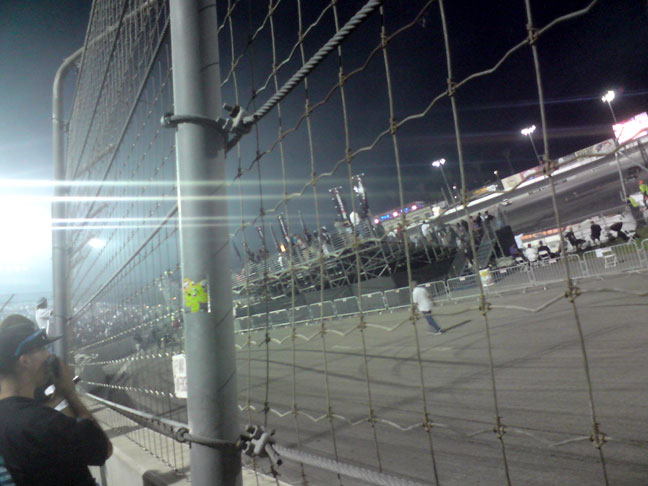 Go Tanner.
On a side-note, I'd like everyone to please pray for the TP Garage official plant mascot.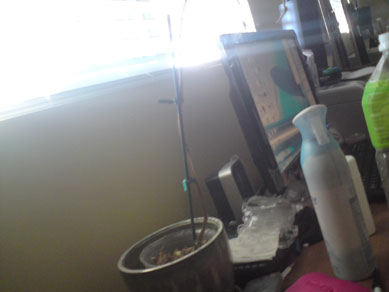 As you can see, the mascot has been reduced to a stick holding up another stick. I'm not even sure which one is the plant and which one is the brace. I read somewhere that one of the "rules" of feng shui is to have some plants in your room. It creates an environment of good energy and such (or something like that). Does it apply to sticks?
-M.