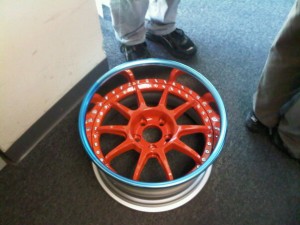 I'm sure you've seen this already since it's so awesome!!!! So what's for today? Let's see some tasty snacks!!
I like this so much better than Pocky! Pretzel on the outside, green tea filling inside!! NOM NOM NOM!!!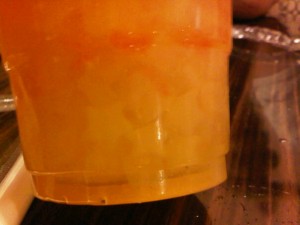 What about this?! What is it?
Passion Fruit Green Tea with Mango Jelly!!! It's real good, from AU79 over in Arcadia. Add some pink boba (the chewiest boba) and it's so delicious, dare I say a piece of heaven!!!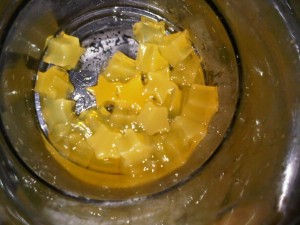 Mango Jelly stars close up!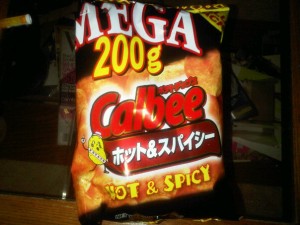 I have to say, this was quite good too!! The corn ones are better though!! Much more tasty!