The Bride Gias and Stradia seats are among some of the best quality seats on the market among the tuner crowd. We all know they they aren't exactly low dollar and because of this the market is flooded with cheap, low quality made knock offs. It's harder to tell the authentic from the fake ones apart but here are a common things I see. And remember there is no such thing as authentic Bride Canada or Bride Taiwan, there are only fakes if the seats are labeled as that type. Also, if the pricing is too good to be true, it probably is. These seats list for abotu $2000 each. and should not cost less than half that for a pair of them.
Bride Stradia/Gias does not come in a plain black shell. Many of the knock off seats you see have a plain black shell on them. The plain black shell is available on the Sport model bucket seats only. Also, the Sport model seats (reclining and bucket) are only offered in plain black cushions, Gradation, Hyper Blue, Hyper Black and Hyper Red are not available on any buckets with plain black shell or reclining seats with silver metallic shells.
Silver metallic, Carbon Kevlar, Carbon Fiber or Venus Paint.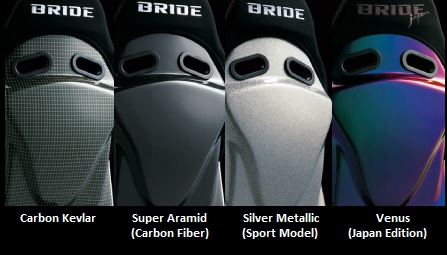 The brackets of the seat should be smooth and not have hardware exposed like in the picture below. There should be a black cover on the lower portion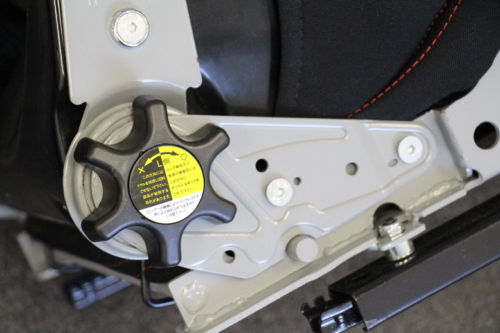 Also the plastic trim that the hardness goes through should not have a rectangular stamp around the Bride logo like you see in the picture below.