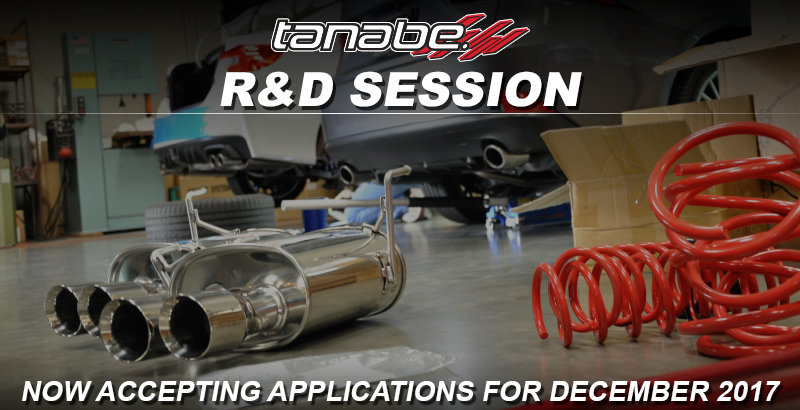 Tanabe USA will be holding a special suspension Research & Development Session from December 2017 to January 2018. Put your car to good use by helping to test new coilover kits that will be released in the future! We are currently taking sign-ups for Winter 2017. If you're interested in participating, please contact us! Here's what we're looking for:
Requirements:
Stock vehicle is preferred. Please let us know, in detail, if any modifications have been done to vehicle.
Vehicle must be local or driving distance from our office in Torrance, California.
Vehicle must be available for a minimum of 5 days.
Must be clean with minimal blemishes.
For the car list and additional information, visit: http://tanabe-usa.com/rnd/post/2017-2018-Winter-RD-Cars-Wanted.aspx