It's a bit surprising for me when I stop to think and realize that 2004 was nine years ago. I'm sure many of you agree, so I thought it might be fun to share with you an SSR Wheels catalog from that year, just to see what kind of wheels were available and what kind of cars they were used on. For some of you, this may be a trip down memory lane, some of you may be seeing some of these wheels/cars for the first time. Regardless, there is some great content in here – check it out.


The cover, simple and clean with a race Z33 pictured wearing a set of now discontinued Type Cs.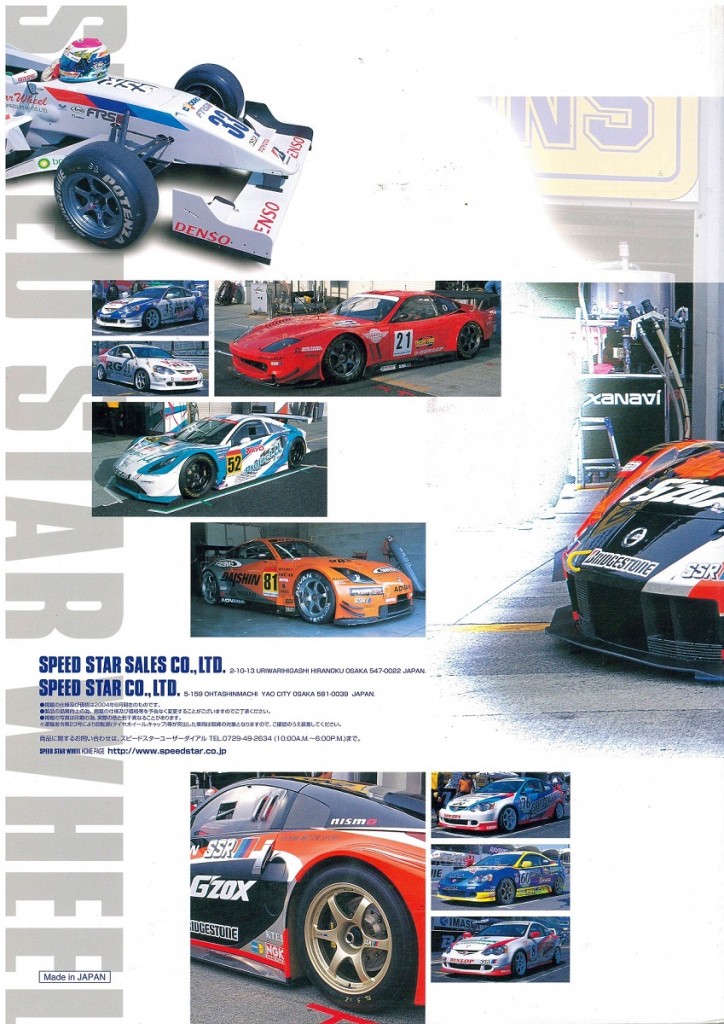 SSR has always been very involved in motor sports, this page just displays some of the cars that ran SSRs in professional racing.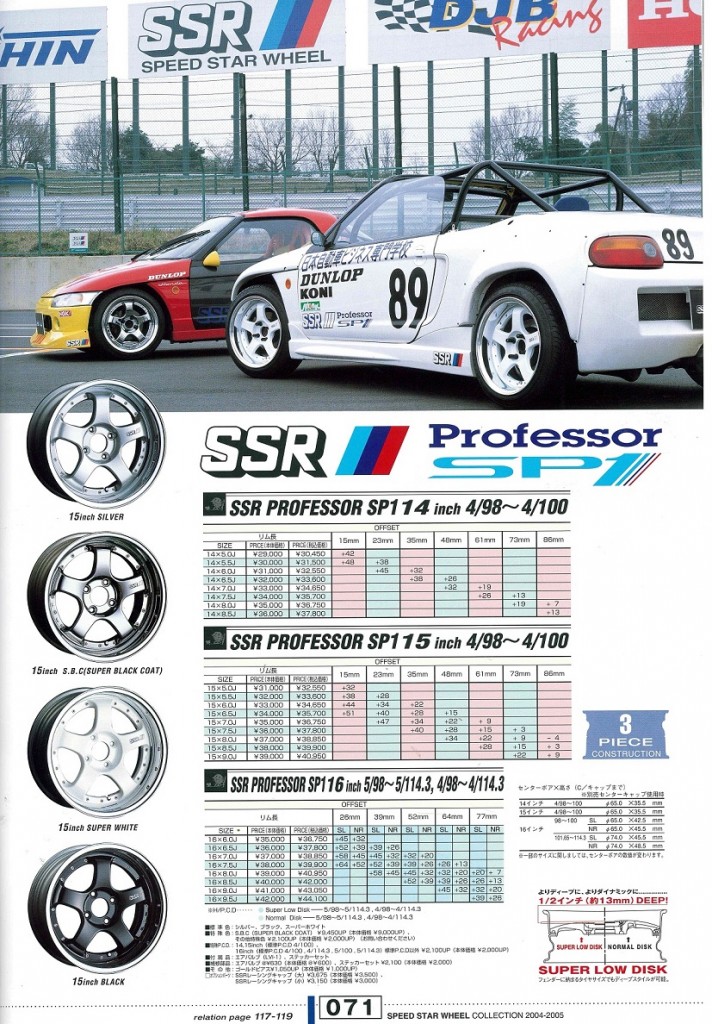 The SSR Professor SP1R, the reverse version of the iconic Professor SP1, according to this page – available in 14″-16″ diameters, they are now available in 15″-17″ diameters – natural progression as cars became larger and larger.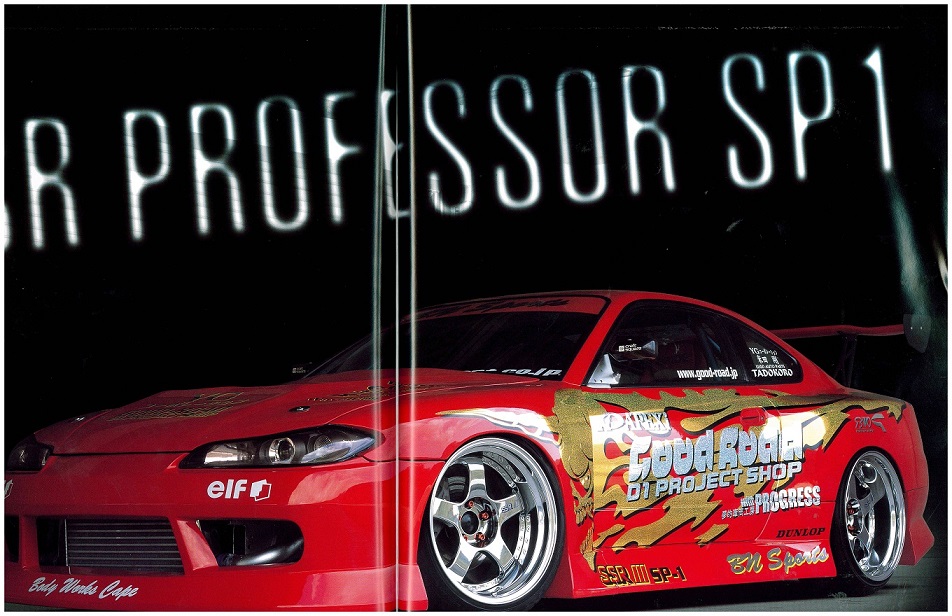 The aforementioned Professor SP1, modeled by the Good Road BN Sports Blister clad S15 Silvia (rumor is that there is a 2JZ hiding under that vented hood).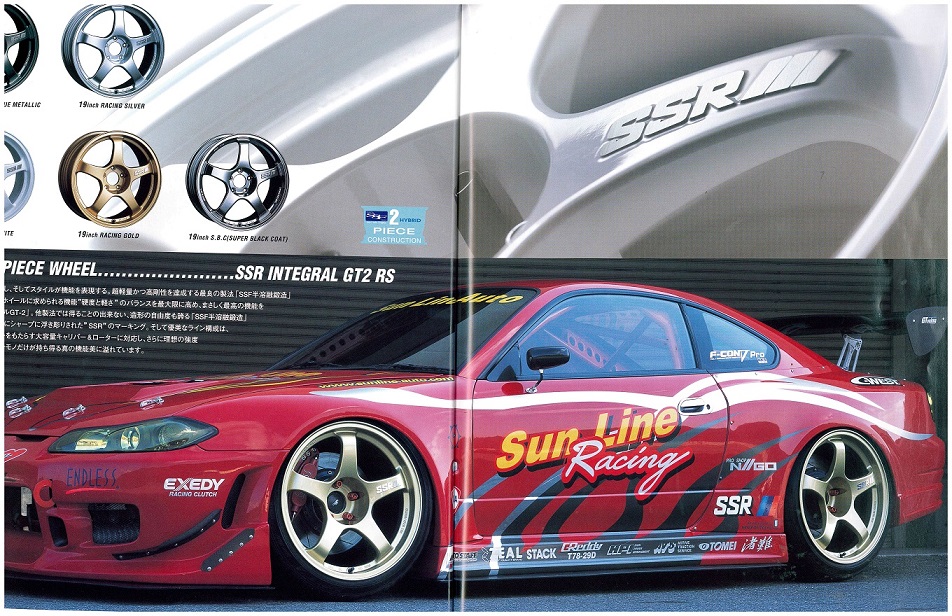 The SSR GT2 was another semi solid forged wheel that is no longer in production, here we see the Sun Line Racing S15 circuit machine modeling a set. This car actually ran Type Cs as well depending on the occasion and clocked a best time of 57.291 seconds at Tsukuba Circuit in December of 2005.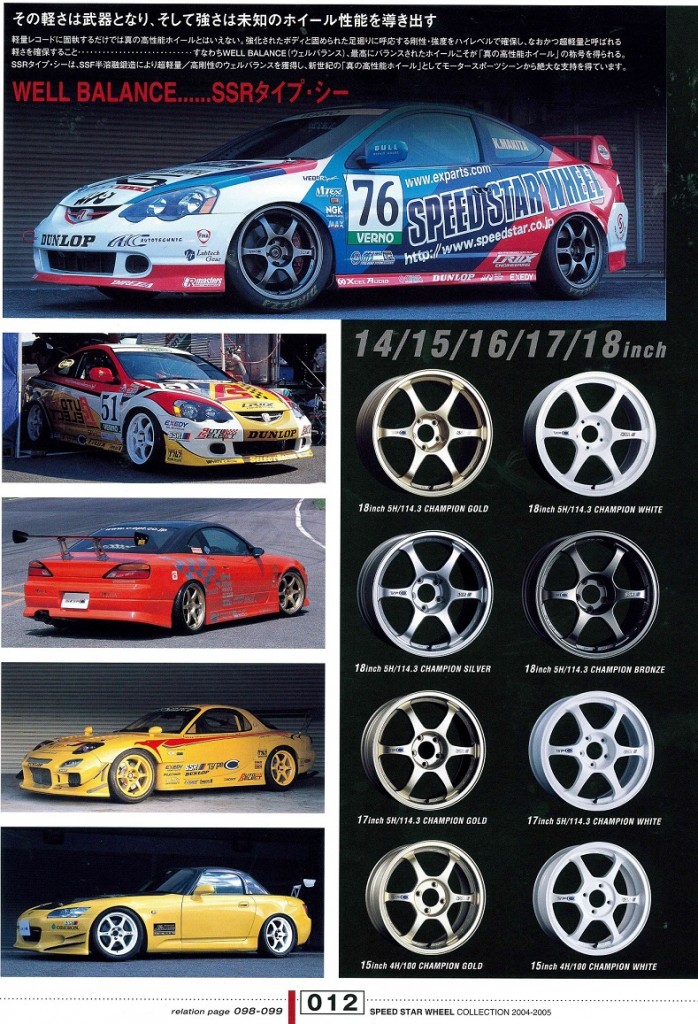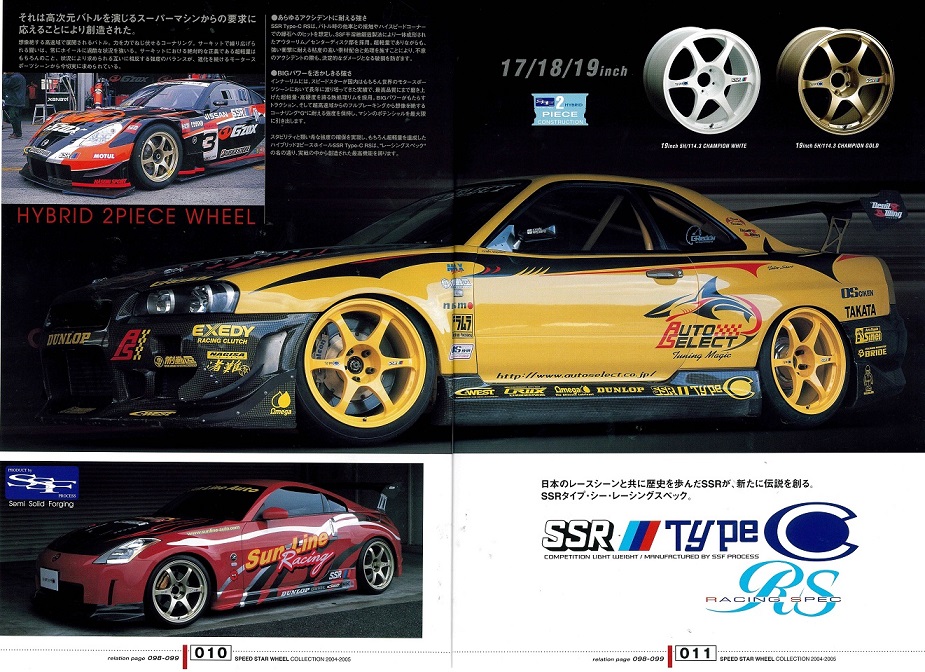 The SSR Type C – introduced in 2000, this wheel proved to be a staple of Japanese automobile tuning. Strong, light and aesthetically pleasing, the Type C was enjoyed by many people all around the world until production ceased this year.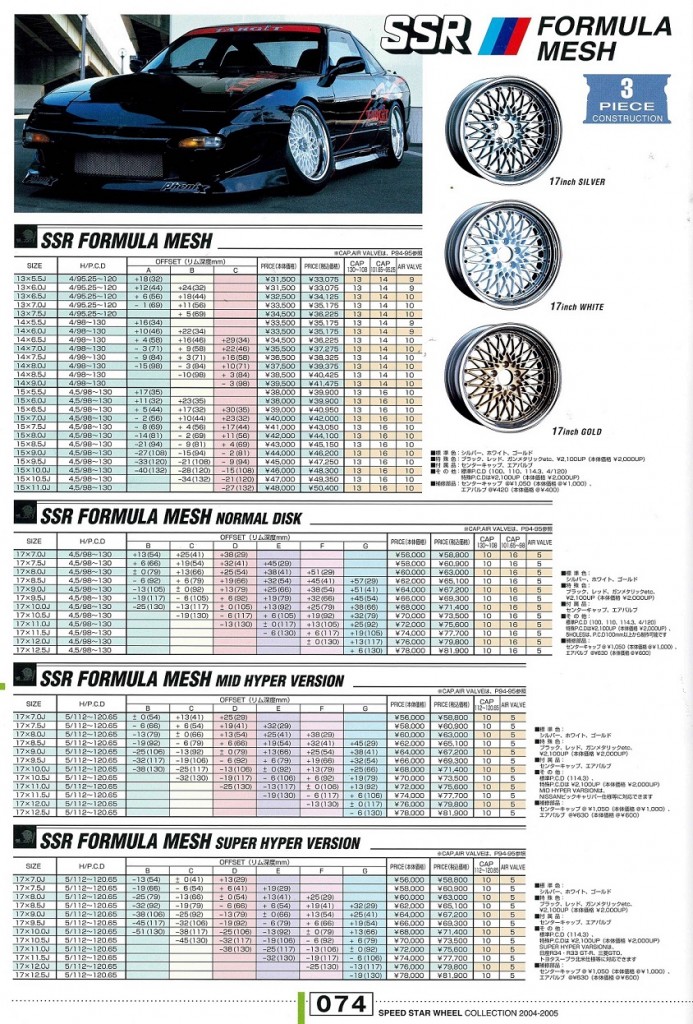 The SSR Formula Mesh, few are the automobile enthusiasts who don't instantly recognize this design – copied by many but nobody quite captured the essence of this timeless mesh wheel. Perhaps we could petition SSR to bring this back, how exciting would that be?